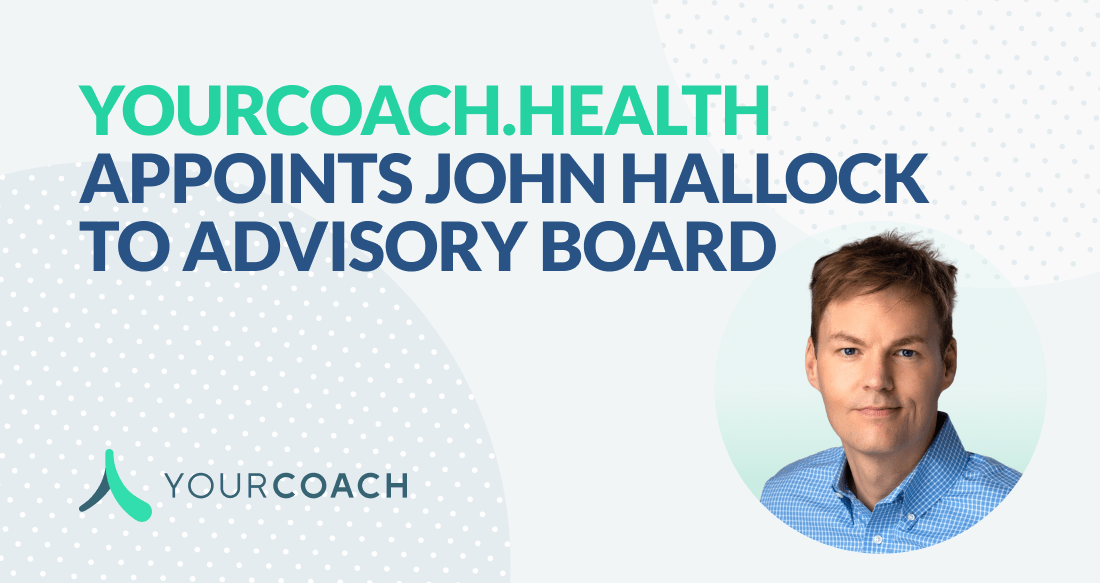 YourCoach.Health, the industry's only operating system for behavior change, powered by health coaches, today announced that John Hallock has joined its Advisory Board. Hallock brings over two decades of experience designing and executing global communication programs for some of the nation's leading digital health and life science companies and will focus on guiding the organization's strategic communications efforts.
He currently serves as Chief Communications Officer for Transcarent, a health and care experience company for employees of self-insured employers, overseeing all corporate communications, public affairs, social engagement, media relations, events, and investor relations. 
In his previous roles, Hallock served as Senior Vice President of Corporate Communications at Livongo Health, most notably having directed the company's strategic communications and investor relations activities for Livongo's 2019 IPO which was the largest in consumer digital health history. Prior to Livongo, he led corporate communications, government affairs, and strategic media relations programs for industry-leading digital health and healthcare technology companies including Athenahealth, Imprivata, and CareCloud.
"We're thrilled to have John join our Advisory Board and are confident that his decades of experience guiding communications efforts within digital health will add exceptional value to our growing organization," shared Marina Borukhovich, CEO and Founder of YourCoach.Health. "We're at a major inflection point as we continue to create synergies between digital health and health coaching and know John will contribute hugely to these efforts."
About YourCoach Health
YourCoach.Health is the only organization on the market that's beyond a full practice management solution for the rapidly growing gig-economy of health & wellness coaches. We're an operating system for behavior change, powered by a technology-augmented army of health coaches. Our industry partners entrust us to power up their clients, members and talent with validated and credentialed coaches who are actively practicing on our platform, supported by science-backed methodologies. We're the premier Virtual Home for health and wellness coaching, an ecosystem built to empower health coaches to deliver their services to even more individuals across the globe. Join us on the Health Coaching Revolution as we strive to deliver the power of health coaching to the 8.5 billion global population by 2030.