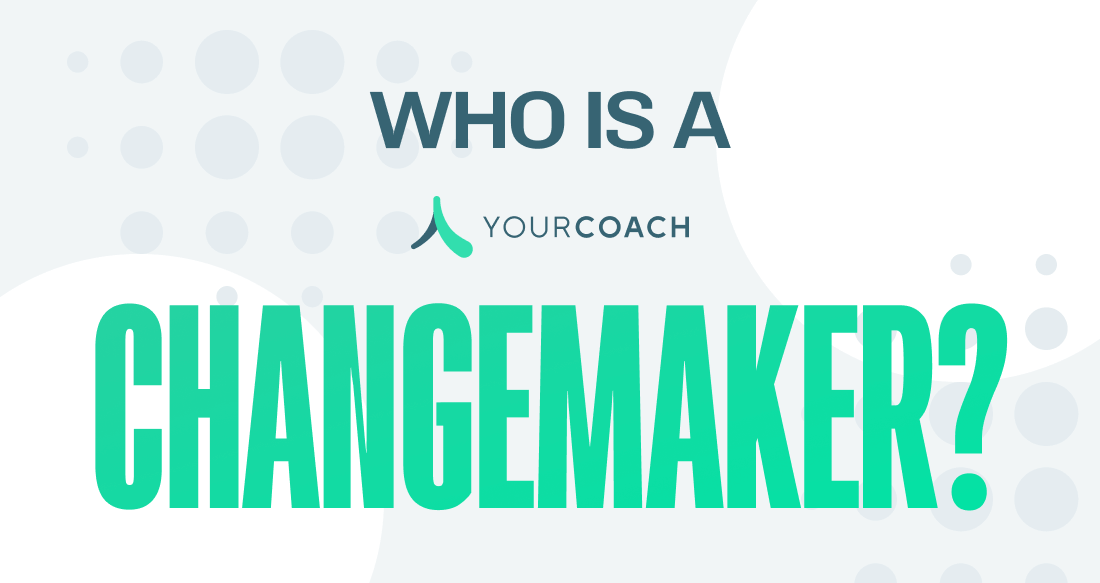 We were thrilled to roll out a first-of-its-kind program last week–the YourCoach Changemaker Council. We are not aware of any other company doing this, which further emphasizes our unwavering mission since Day 1, to bring access to Health Coaching to the projected population of 8.5B by 2030.
You are probably wondering, "Who is the ideal candidate for the YourCoach Changemaker Council?" Today, we're outlining some key differentiators we'll be looking for when reviewing applications for the council. 
Key Opinion Leader and Have an Active Social Media Presence
YourCoach Changemakers will become the voice of the YourCoach platform for health and wellness communities around the world. To enact real change, you must be connected to individuals or communities that are needing the innovations we have in store, and be a key opinion leader in the space.
This person will have an active media profile—which can truly take many forms! Whether you have a prolific website or blog where you share health and wellness content, are regularly active on TikTok, Instagram or LinkedIn or perhaps are a moderator in one or more Facebook or Reddit groups, we're looking for true connectors with a following to help further the Health Coaching Revolution with us. 
Passion for Health and Wellness
We are looking to convene professionals who are invigorated by the Health Coaching Revolution and, more broadly, health and wellness. Specifically, we're looking for passionate individuals—someone who's not just interested in health and wellness, but lives and breathes it. 
This person is driving the industry, leading organizations or communities that allow the exchange of new ideas and brings them to fruition. 
Excitement about the YourCoach Brand
YourCoach Changemakers will have the opportunity to impact the future of the YourCoach platform by participating in quarterly meetings and literally owning shares in our company. As stakeholders in our organization, we're looking for people who are moved by who we are and what we do. 
This person is excited about the YourCoach mission, services and brand. They understand what it means to be the only operating system for behavior change powered by health coaches and are excited to make it a known and familiar category that positively impacts social systems and helps create more healthy and happy humans. 
Have a Strong Health & Wellness or Healthcare Background
We're looking for both health coaches and healthcare and wellness professionals more broadly. If you're applying as a health coach, being an NBC-HWC is a plus, an added bonus if you're involved with a health coaching educational institution as a professor, administrator, community leader and more.  If you're a healthcare professional, we're looking for those who have a deep knowledge of the healthcare industry, behavior change rooted in science and most importantly fill in the gaps of what we don't already know – which is a lot, since we are always learning!
Everyone's background and experiences are meaningful and unique. We're excited to get to know more of you through your applications and encourage you to let your individuality, enthusiasm and interest shine as much as you can (we encourage videos along with submissions as well!). 
So, do you have what it takes to be a YourCoach Changemaker? Submit your application HERE! All applications will be reviewed and just 10 council members will be selected on a rolling basis.