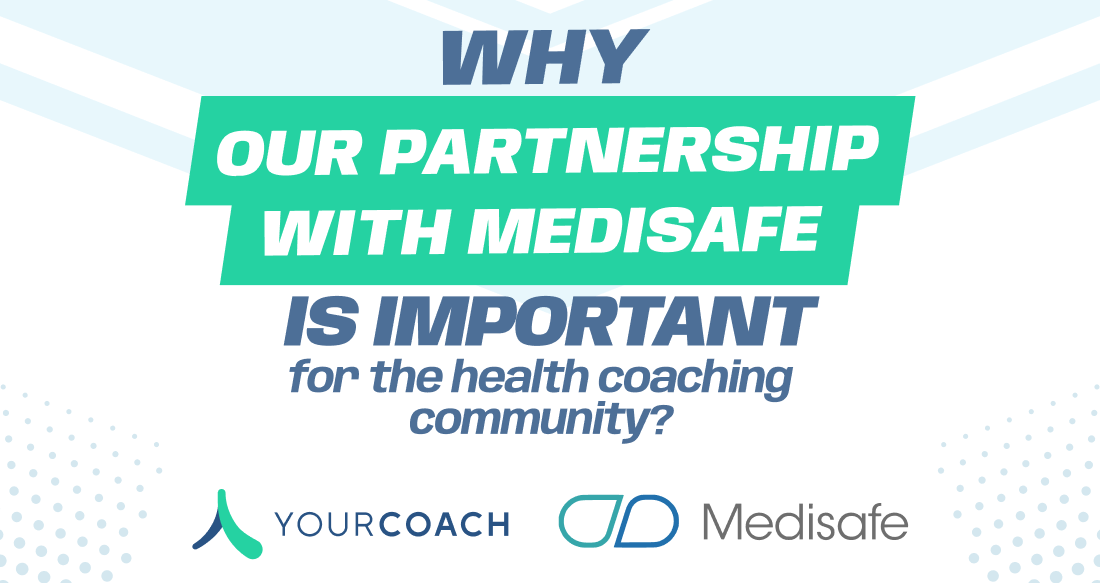 Yesterday, we were thrilled to share our latest Industry Partnership with the award-winning digital health company, Medisafe. This latest partnership is an exciting one for our teams, of course, but also for the health coaching world, at large and most importantly the patients who will be positively impacted. 
Not only will the partnership greatly impact Medisafe's existing customers in their efforts to achieve better health management, but also it's proof of the growing, science-backed need for live health coaching across health and care. We're thrilled to be the leading organization bringing health coaching into these new spaces and feel strongly this latest partnership is a testament to the successful marriage of health coaching and digital health. 
In today's blog, we unpack some of the reasons why we're so excited about this new partnership and how we see it transforming the health coaching and healthcare industries moving forward. 
What does this partnership signify for the health coaching community? 
At its core, our latest partnership with Medisafe will augment their pharmaceutical client's patient support programs by leveraging our cross-speciality, live health coaches to generate better patient outcomes. This means that the verified and validated health coaches practicing on the YourCoach platform will be armed with tools to support Medisafe's global customers through individualized programs. 
This model is unique and transformative, largely because it applies health coaching within an area where it's been scientifically proven to promote better outcomes but not widely introduced. Health coaches have undoubtedly shown statistically-significant successes when it comes to medication concordance and adherence. Yet, they have yet to be deeply integrated into spaces where they can catalyze this change. Our partnership with Medisafe will embed live health coaching within patient management where health coaches can enact real change and promote better outcomes. 
Why are our industry partnerships so pivotal? 
We're proud to have grown our Industry Partnerships exponentially in the last year and a half, with public announcements surrounding Twill, Feel Therapeutics and now Medisafe (with many others in the background). These partnerships are proof of a growing demand for health coaching, especially where it's been proven to have an impact. Not only are consumers widely recognizing the efficacy of health coaching, but they're now demanding it as part of their health and care. 
We're the premier organization delivering health coaching to these industries, helping companies grow or scale their health coaching operations and deliver better outcomes to their customers. Not only do these partnerships make health coaching more available (our goal here at YourCoach) but they also inarguably prove that live health coaching is the next frontier within health and care. 
How are individuals benefiting from these partnerships first-hand, through YourCoach?
Here at YourCoach, we're championing the Health Coaching Revolution. This is more than just educating through our Deep Dives, holding educational events and hosting Town Halls. YourCoach isn't just a community (although we are over 3,000 coaches strong!) and we are not a resource hub. We are the only operating system for behavior change, powered by health coaches and the leading organization helping companies grow or scale their health coaching operations with practicing health coaches on our platform. 
Yes, we do provide new client opportunities for verified and validated coaches on our platform. But moreover, we deliver the power of health coaching into new industries—from digital health to healthcare and more. We're leading the charge in making health coaching more accessible to the global population by 2030—our company's mission—and these Industry Partnerships bring us one step closer to making that mission a reality. We have so much more to come, so join us on the Health Coaching Revolution!