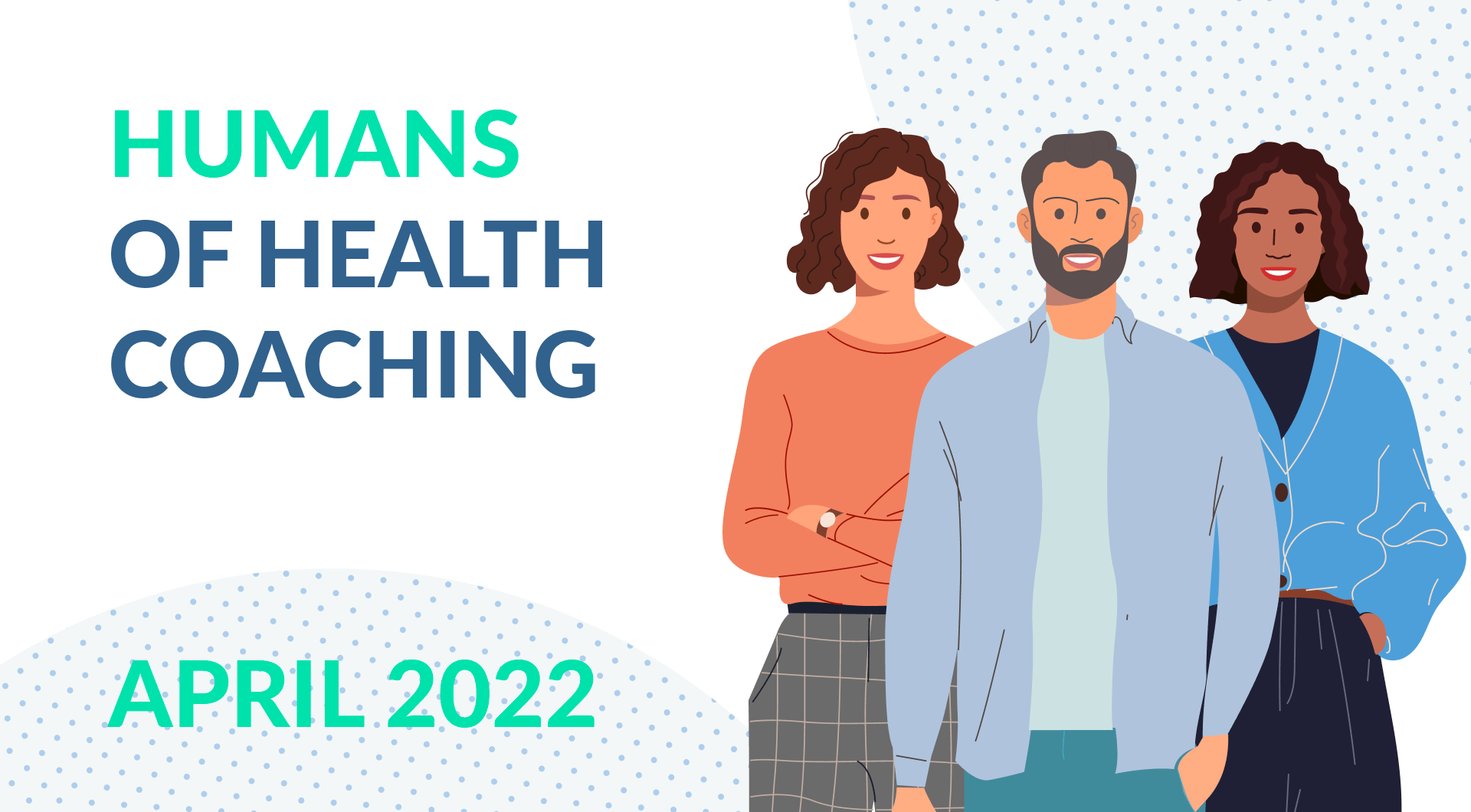 This month we had the pleasure of talking to Adejumoke (Ade) Ladejobi, Founder and Lead Health Coach at Rebirth By Nature.
Ade got her initial certification from the Institute for Integrative Nutrition and currently is a student at the School of Applied Functional Medicine (SAFM). She is also an active member of our coaching community and we are very grateful to have her.
– Why did you become a health coach?

– I joined the Red Cross Society as a child, and that made me fall in love with health and wellness.
At the age of 9, I lost my mum to Uterine fibroids and at 20, my dad to hypertension and diabetes. It was so devastating for me and I had to struggle through.
I went on to study printing technology in Nigeria but in the quest to have an additional stream of income, I joined a company who works with nutritional supplements. I learned that nutrition has the power to change our lives, and health. I understood that chronic diseases can be prevented by adopting a healthier diet and overall lifestyle. I knew I needed to know more so I can help people to not lose their loved-ones early.
I enrolled at the Institute for Integrative Nutrition and now I am studying Functional Medicine so I can help my clients reverse their chronic lifestyle diseases, using food as medicine.
– Can you share your favorite client success story with us?
– I had a client who gained weight as a result of cigarette cessation. He had met 3 other people before me but was unable to achieve his desired result.  When he reached a plateau, he resorted to vigorous exercise (walking long distance) and he also minimized his food intake to a point of almost starving, hoping that would help.
We met through an event and 2 weeks into supporting him, he started noticing a difference in his weight and 4 weeks after, his health started to improve even further. He had a better understanding of his body and with the education he got from me, he learned what works best for him.
– What are some coaching techniques you feel helped get your clients there?
A lot of education –  I taught him about sleep hygiene, eating hygiene, stress relief and how to make the right food choices. I did a daily check-in with him and shared study materials for him to read. As we say, "when we know better, we do better"
Inspiration – I wanted him to see that it's possible to achieve his goals and all he needs is himself. I celebrated his wins and didn't judge when he slipped. 
Empowerment – Showing clients how to take charge of their health and put their power back into their own hands can bring great results.
– What resources & tools have you found most useful in your practice?
– The YourCoach Platform has made correspondences super easy with my clients, and I also use an app specifically for meal planning (which helps them stay on track with their food & shopping). A sleep diary/sleep monitoring is very important for me to use with clients, so I can see patterns and address issues easily.

– What would you recommend to new coaches just starting out?
– Starting out may not be easy but these will help:
Be consistent in showing up

Do not give up when the clients don't come as expected

Give health talks, this will get you noticed

Offer pro bono services, this will help to put what you learned into practice and show up confidently

Do it with all of your heart, the money shouldn't matter. And yes, the money will come. 
– Thank you, Ade, for these wonderful tips & for being part of the YourCoach Coaching Community!
Do you have an interesting story to tell? Do you want to spread awareness about a topic that's close to your heart? Send us an email to be featured in future blog posts & newsletters at social@yourcoach.health
Don't forget that coaches who are part of our #coachingcommunity and practice on the platform can unlock perks such as new client opportunities, being featured on our socials, websites and blogs and exclusive access to new features before anyone else.  Read more here!