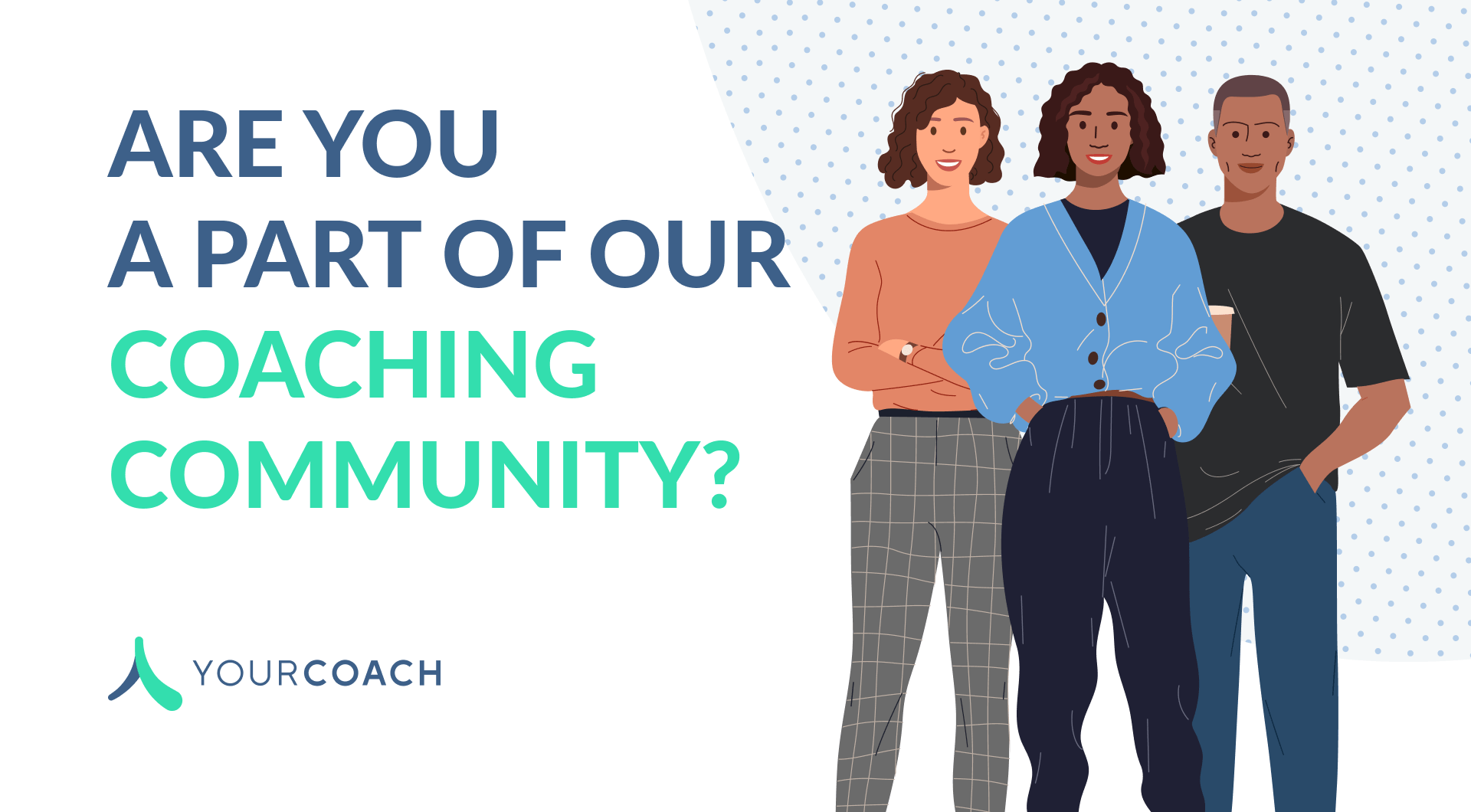 The power of community is incredible. We, at YourCoach whole-heartedly believe in building our platform with the help of our incredible community. We are the only practice management platform that truly invests in its community–offering continued learning opportunities and CEU credits, mentorship, and even real client opportunities for practicing coaches on our platform!
We have an amazing group of practicing coaches (on the platform and in our Facebook group) from different walks of life and representing various specialties and we are always happy to welcome new faces.
And what are the benefits of joining the YourCoach #coachingcommunity? Read on to find out!
DESIGNING YOUR VIRTUAL HOME
We truly want to make YourCoach your virtual home for all things health & wellness coaching! Our newest features include an in-platform scheduling tool, sharing questionnaires within chats (so your clients can answer them more conveniently), convenient goal setting, co-coaching, voice messaging, live sessions and so much more!
As our company grows, we're eager to update features more regularly and design new ones that serve our users best. We host bi-monthly closed focus groups for members of our community, with sneak peeks at new designs, the opportunity to test new features, and a forum to share your say in the development of the platform. We always welcome comments and suggestions, via our coaching community or our Facebook group.
Our team was thrilled to recently host six coaches to test run and design our brand new Food Diary feature—stay tuned for its release very soon!
PEER SUPPORT AND HELP
We all need a little help sometimes! 
Whether it's some advice, career tips, board certification exam prep, or tips for getting your newsletter off the ground, our #coachingcommunity is here to help! From well-seasoned coaches to newbies, from hormone coaches to ones specializing in nutrition and beyond, we have an amazing group of people on the platform who are ready to support you throughout your coaching journey.
EVENTS
Education is key!
Growth is never ending, and YourCoach is here to support the community every step of the way. Our events offer support as you prepare  for your NBHWC exam, set up your business, expand your horizons, and so much more. We regularly host webinars and masterclasses with business, marketing, and legal experts as well as community events, like our monthly Townhall Meetings or our recently launched book club.
Practicing coaches on the platform attend events free of charge, access special masterclasses with priority sign-up and receive first-look at recordings, replays, freebies, materials and resources provided by our experts! All of our events are eligible for CEU credits, approved by the National Board for Health & Wellness Coaches, which we award free of charge when you attend our live events.
Even better? As part of the community, you always receive exclusive news about our Global Health & Wellbeing Coaching Symposium, and have the chance to book tickets and limited sessions well in advance.
GET FEATURED
We love spreading the word about our #coachingcommunity and  celebrating all your accomplishments and wins! As a practicing coach and active part of the community, you have the chance to be featured in one of our interview pieces, social media posts, Instagram Lives and our monthly newsletter, seen by thousands.
CONTENT & RESOURCES
We have plenty of useful resources available on our website, however, as a member of the YourCoach #coachingcommunity you have access to content and resources weekly, shared on our platform and on our Facebook group.
YourCoach also encourage members to share their knowledge, tips, incentives and ideas with the community. Over the years, we have seen great collaborations and partnerships kick off from within our community and we would love to keep this up 🙂
CLIENT OPPORTUNITIES
Practicing coaches on our platform have the chance to be matched with potential new clients. All you need to do is do what you do best—coach! Here are a few extra things you can do to make sure you are on our radar:
Run current programs on the platform with enrolled clients.

Make sure your profile is complete with your certifications and credentials.

Tell us as much as you can about your niche specialty.

Be an active part of the community, and attend events regularly.

Most importantly, help your existing clients reach their goals!
MENTOR & APPRENTICESHIP
2022 is all about thriving and leveling up! That is why we provide opportunities for our #coachingcommunity to learn, gain real industry experiences and work with the best mentors out there. Within the platform, members of the community are eligible for picking a mentor (from other members) to work with them one-on-one or in a group.
We've also partnered with Dr. Sears Wellness Institute to bring practicing health & wellness coaches on the YourCoach platform an exclusive, first-of-its-kind apprenticeship program. For more information, you can watch our video with our CEO Marina Borukhovich and Dr. Sears' Director, Dominique Hodgin.
Members of our community have priority to apply via team@yourcoach.health
We can't wait to welcome you to our platform and our #coachingcommunity! For more information visit our group on the platform, our Facebook group, or reach out to our Community Manager, Rebeka on social@yourcoach.health