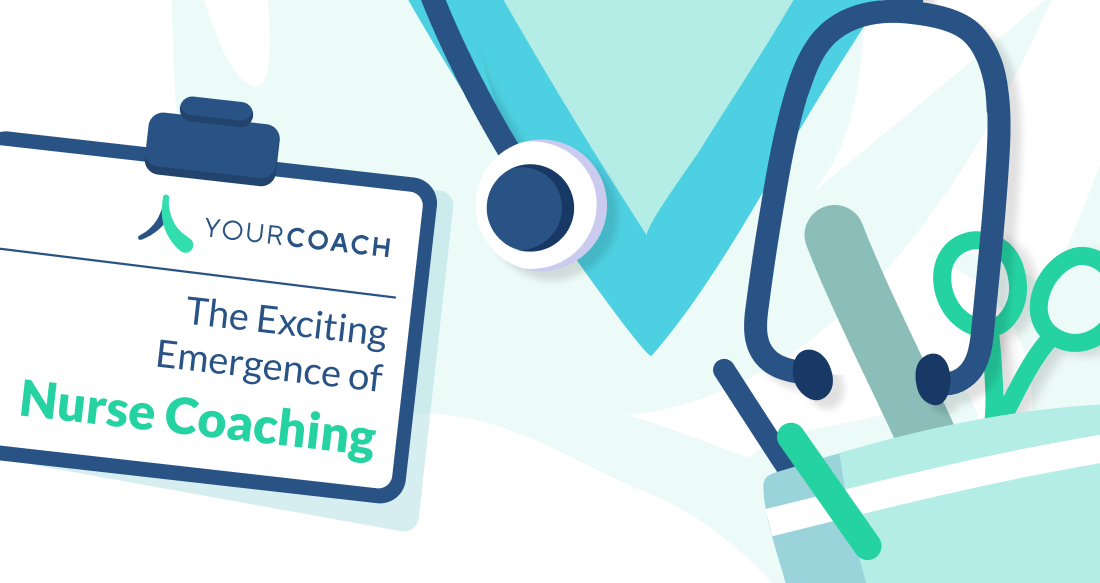 It's certainly not news that nurses play a critical role in our healthcare system; but did you know the majority of healthcare professionals are nurses? These ever-important healthcare heroes support patients within hospitals, nursing homes, physician's offices, outpatient centers, in the home and more, providing unmatched care and attention when it's needed most. Especially during the COVID-19 pandemic, nurses stepped up in a major way to support our most vulnerable. 
Even before, and definitely after the pandemic, nurses are no strangers to sacrifice. They often work long, difficult hours to prioritize patient needs and more and more have had to make adjustments for a growing shortage of nurses (and other staff!) across the country. Increasingly, nurses are combating burnout that's pushing many to leave the profession forever—contributing to an impending nursing shortage in the US. 
This week's Deep Dive provides a topline overview of the complicated state of nursing in the US, while introducing and exploring the emerging field of nurse coaching. We're proud to foster an ever-growing community of these incredibly valuable coaches, many of whom support our growing cohort of Industry Partners. We're thrilled to explore this field a bit more in today's Deep Dive—including its many nuances, its scope, its efficacy and so much more. Here's just a touch more of what you can expect from this week's report.
What is nurse health coaching? 
Nurse coaches are dually-certified professionals, trained health coaches who also hold a nursing degree. These multi-skilled professionals draw upon unique and cross-functional skills and experience from both nursing and health coaching to deliver nuanced support for clients looking to achieve a range of health and wellness goals. Nurse coaching has been recognized by the American Nurses Association (ANA) since 2010 and has been flourishing ever since.
Nurse coaches are often what we call, "Health Coach-Preneurs." They might work part-time within a physician's office or within digital health and separately coach clients through their own business. They're able to build more flexible schedules for themselves—often ameliorating burnout—while continuing to practice within their incredibly rewarding field.
Why is it important?
For nurses, nurse coaching not only offers more flexibility, but can at times serve as more rewarding work. Through coaching, they have the opportunity to develop longer-term relationships with their patients/clients. This means they no longer have to rush from one patient to the next or hold off on touching base till the next follow-up. Instead, they can get to know them on a deeper level, regrouping after setbacks, strategizing pivots, celebrating wins and so much more.
For clients, nurse coaches are able to leverage theoretical and practical training to help enhance many of the core health coaching skills. As a result, nurse coaching is an incredibly effective tool for supporting clients with ongoing, chronic conditions—from alleviating some of the mental and physical symptoms of Type 2 Diabetes to adhering to oral chemotherapy regimens. In fact, The Healthy Aging Project even demonstrated that six months of nurse-delivered coaching had a significant impact on behavior change in older adults. 
The existing research is just the tip of the iceberg and more work must undoubtedly be done to explore the efficacy of nurse coaching across health needs and conditions. However, the current data is incredibly encouraging and strongly suggests nurse coaching can be highly effective when incorporated into patient treatment plans or when championing behavior change. Our Deep Dive compiles more of the exciting research we've seen to-date and we're excited to hear encouraging, firsthand success stories from nurse coaches practicing on the YourCoach platform and within our Industry Partnerships.
What are we doing at YourCoach to support this growing field? 
Here at YourCoach, we've cultivated the largest supply of validated health coaches, many of whom also have nursing degrees, from bachelors to associate to masters and doctoral degrees! We value the unique, dual skill-set these multifaceted professionals bring to the table and have seen its direct impact on clients through our platform.  
We understand that nurse coaches, especially, are looking for Health Coach-Preneurship to cultivate more manageable schedules and often, more rewarding work. And at YourCoach, we don't just say we support Health Coach-Preneurship. We actually provide regular opportunities for nurse coaches to engage with new clients through our Industry Partnerships. 
For nurse coaches, this opens up a world of opportunity to build their skills while familiarizing themselves with digital health and flexing various specialties. For our Industry Partners, this means they have access to the top coaching talent in the country, fostering better health outcomes for their clients and members. 
We're excited to share more in today's Deep Dive, while shedding light on the growing field of nurse coaching.