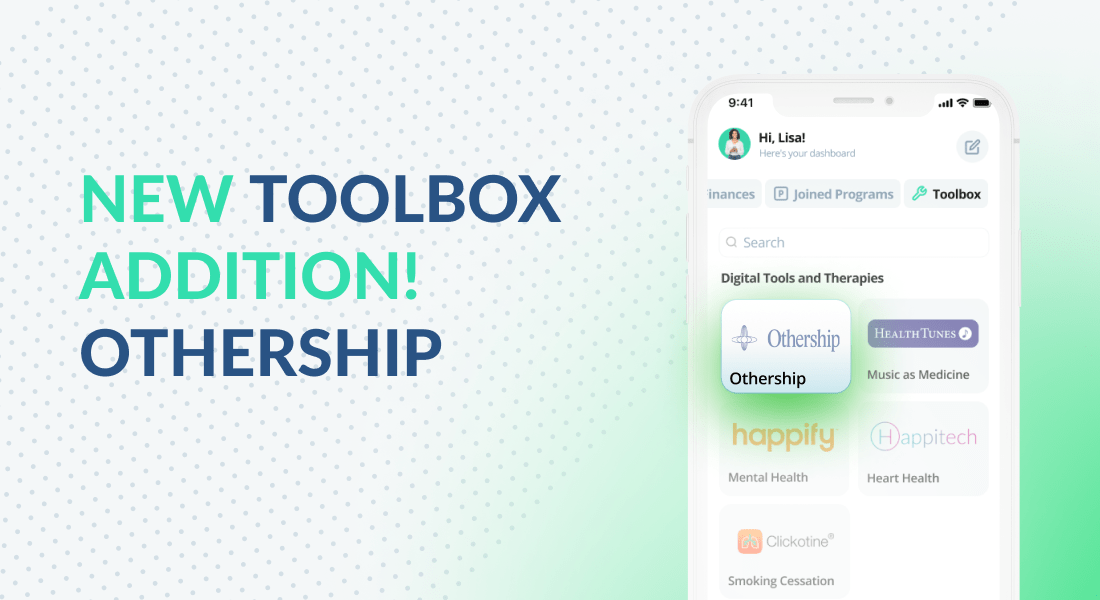 Paving the Way for More Integrated, Personalized Health Coaching Programs for Practicing Coaches
YourCoach.Health today announced that guided breathwork app, Othership, will be added to the platform's Toolbox, providing practicing coaches on the platform, their clients and YourCoach's industry partners with access to Othership's science-backed breathwork tools and sessions. 
Othership is a guided breathwork app offering 500+ music-driven guided breathwork classes that leverage scientifically-proven techniques to improve mood, focus, sleep and more. These unique sessions will be made available for purchase to practicing health coaches for use with clients via the Toolbox feature on the YourCoach platform. 
"As the only operating system for behavior change, powered by health coaches, it's important for us to empower coaches with the best tools on the market so that they can deliver more integrated and personalized programs for clients," shared YourCoach CEO and Founder, Marina Borukhovich. "We've been long-time fans of Othership's model—you might remember them from this past year's Symposium—and we're excited to make their services more readily available for practicing coaches, their clients and our industry partners"
Health coaches will be able to purchase a subscription with Othership for use throughout individual and group programs. The tool will be made easily accessible for coaches and clients right within the Toolbox feature of the platform, serving for a more seamless user experience. Moreover, YourCoach superusers—those coaches who practice on the platform with more than five clients daily—will be selected to receive an Othership subscription entirely free. 
"We believe that breathwork is keystone to holistic health and are proud to provide accessible tools that transform even brief moments into habits, and habits into health," shared Brian Von Ancken, Head of Partnerships at Othership. "We're excited to share our services with the YourCoach Coaching Community, to catalyze health change through breathwork." 
"This is yet another exciting development, securing YourCoach as the premier platform for the growing gig economy of health coaches and our industry partners," added Eugene Borukhovich, COO of YourCoach.Health. "It's thanks to innovative tools like Othership that coaches are able to create more individualized and effective programs, delivering greater successes through health coaching on our platform."
About YourCoach.Health
YourCoach.Health is the leading health coaching ecosystem for practicing coaches and progressive industry partners looking to leverage their services. We're an operating system for behavior change, powered by a technology-augmented army of health and wellness coaches and a full practice management solution for this rapidly growing gig-economy. Our industry partners entrust us to power up their members, clients and talent with validated and credentialed coaches who are actively practicing on our platform, supported by science-backed methodologies. Join us on the Health Coaching Revolution as we strive to deliver the power of health coaching to the 8.5 billion global population by 2030. 
About Othership
Othership is a guided breathwork app offering 500+ music-driven guided breathwork classes to lift you up and ground you down: kickstart your day, cultivate focus, fight fatigue, sleep deeper, regulate your emotions, and learn the science-backed how + why of breathing mechanics.