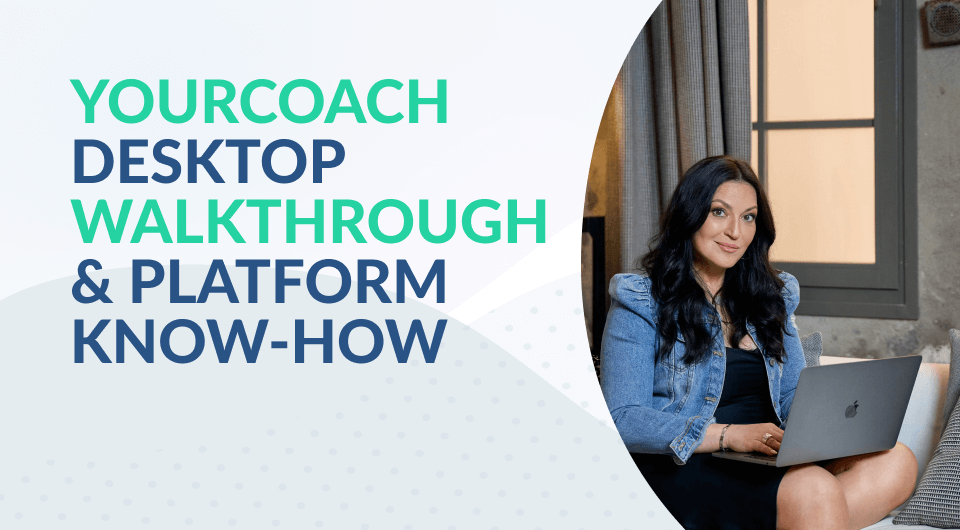 Platform walkthrough, tutorial, and Q&A with CEO & Founder, Marina Borukhovich.
Date and time
June 10, 2021
8:00 PM – 9:00 PM CEST
The wait is over! Our Desktop Version is here, with all the functionalities you already know and love in the app! Join YourCoach CEO & Founder Marina Borukhovich June 10, at 2.00 PM ET for a walk-through and interactive demo of the desktop version.
Learn all about the capabilities of the platform, new YourCoach features and how you can make the most out of technology to level-up your coaching practice. You will be able to participate in our Q&A and learn more about the platform, our brand new pricing model and opportunities for coaches on the platform.
At YourCoach, we are working hard to bring events to our #coachingcommunity where health and wellness coaches can access invaluable resources.