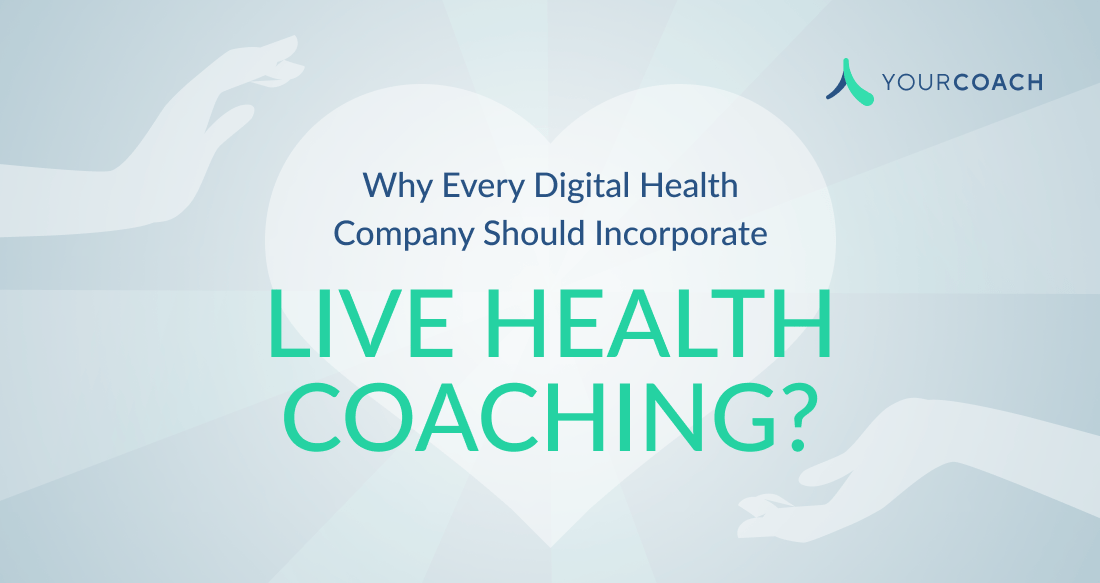 Digital health has pioneered important innovations in the last decade, addressing health needs in new and exciting ways, improving accessibility and increasing opportunities for personalized care. Especially since the pandemic, digital health tools have leaned into an important shift in healthcare at large—one where individuals are demanding individualized care from anywhere. 
What the pandemic also made many realize is how very important interpersonal interactions are, especially when it comes to health and wellness. While digital tools are certainly critical for better care, they function even more effectively with a human component. We always say, the human eye and AI are meant to complement each other.
For example, only
live
health coaches can:
Facilitate empathetic, nimble communication in regular sessions

Conduct motivational interviewing and dialogue that result in co-created goals

Foster a sense of accountability through their regular presence

Offer thoughtful, personalized responses, synthesizing clients' goals and habits and drawing upon years of experience, knowledge and expertise 

Ensure clients feel seen and heard throughout virtual sessions
There's truly no replacing the important role health coaches play within an individual's health and wellness journey—no matter what specific health goal they're focusing on. Digital health companies that embed live coaching within their existing product or service offer better outcomes as evidenced by numerous completed studies. 
Here at YourCoach, we are spearheading this shift, and through our partnership with Twill we leverage validated and credentialed coaches practicing on our platform to complement Twill's existing digital therapeutics, powering up Duet, its live health coaching component. 
What's more, employers are increasingly seeing value in digital health services with live health coaching components. Amazon recently began offering Twill's services to their employees in a push to provide them with more mental health benefits and resources. This is an incredible proof point for the value digital health and health coaching can together bring to the table. 
The worlds of health coaching and digital health are intersecting and at YourCoach we're proud to champion much of that change! If you're interested in learning more about how and why more digital health companies are embedding live health coaching within their existing product or service, attending Day 2 of our Symposium is an absolute must.
For more info and to register, visit:
https://yourcoach.health/global-health-wellbeing-coaching-symposium/.