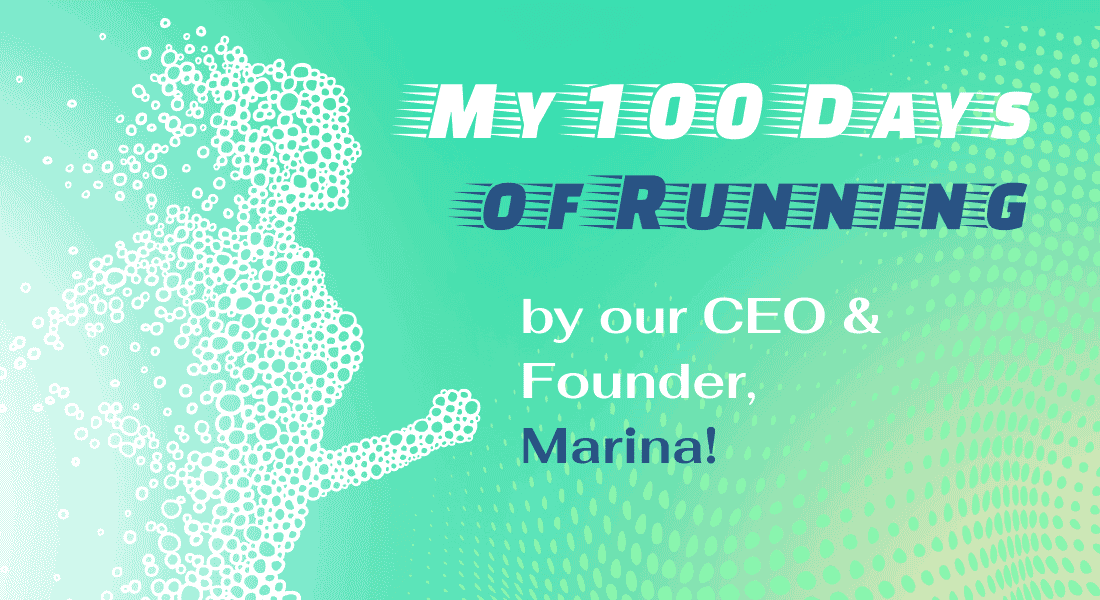 For those who've been a part of our YourCoach Community for a while, you know how important authenticity is to me and my team. It's no surprise, then, that my 2022 mindset has been to "practice what you preach."
The past couple years have been some of the hardest in my life (and that's coming from a cancer survivor, so I don't say that lightly!). I've faced things in my personal life that have required me to put others first—and looking back, I wouldn't have it any other way.
My motto for those difficult years had been, "others first, take care of yourself afterwards." While I felt like I was failing on all fronts, I learned firsthand that sometimes, it's very necessary to prioritize the ones you love, especially when you're not sure how much time you have left to do so. When I was finally faced with the dreaded "afterwards," I was left needing to take care of myself more than I could have ever imagined.
As health coaches, we walk this line every single day. We spend hours taking care of our clients, our family and friends, and we often forget to think through our own health and wellness needs. Are we getting enough sleep? How are we doing emotionally? Are we coping with stress effectively?
At YourCoach, we constantly preach that in order to effectively help others pursue their health goals, you need to prioritize your own health. This year, I decided to practice what I preach. To kick off more habits of healthfulness, I used a strategy many health coaches use with their clients, a set one solid, SMART goal.
 A Year of Running
I'll start with some honesty: I've always hated running. I've found it boring, repetitive and I (sadly) never experienced the famed runners-high marathoners and regular runners gush so much about. For me, it was important to find joy even in the things that I typically don't enjoy. Tell me to box or lift weights every day for a year – and I would jump on it without a second thought, but If I could make a habit like running sustainable, all other habits would seem more attainable by comparison.
My goal became to run 3.5 km (a bit over two miles) a day, every day for one year. I've never been more proud to share that I hit my 100 day mark last month and still going! It certainly hasn't been easy. As someone living with no thyroid, low-energy days or days when I felt jet-lagged were particularly difficult. Here are a few things I credit to keeping my habit going, that are also scientifically-proven techniques many coaches on our platform use with their clients:
1. Establish Accountability
When it comes to attaining goals, accountability is HUGE. When I'd decided on my goal, I shared it with my YourCoach team and reported regularly on my progress. Other team members did the same with their goals, and it became a fun team-building activity that we looked forward to week-to-week.
2. Find a Buddy
It's not always possible, but if you can find someone who's pursuing a similar goal, this can greatly keep you on track. For me, I am lucky to have my incredible other half and YourCoach COO, Eugene, committed to running daily with me. Even when we're on different continents, we still send photos of our runs to keep up with each other's progress. Check out some snaps from our daily runs in our social posts!
3. Eat the Frog
One of the biggest strategies that helped me stick with my daily running goal was to complete it first thing in the morning. Being a morning person definitely helps, and I spend the rest of my day feeling accomplished and the task became associated with routine; travel days were the most difficult, but knowing that the run was under my belt felt amazing.
Once my daily runs became a habit, I became exponentially more motivated to work on other healthy habits. I started prioritizing sleep, attending to my holistic nutritional needs, becoming more mindful of getting in 3 full meals a day and avoiding alcohol entirely. I was reminded, firsthand, that habit begets habit. The hardest part about setting personal goals, especially as someone who helps others set them regularly, is reminding yourself of your own self-discipline.
I wanted to take this opportunity to remind every health coach and every client on our platform that we're all working towards establishing, pruning or sustaining healthy habits—and those habits may evolve regularly. We're all here to support each other on our journey to our best selves, no matter where we are along our personal paths. Oh! And while I still don't love running, I now hate it just a little less!