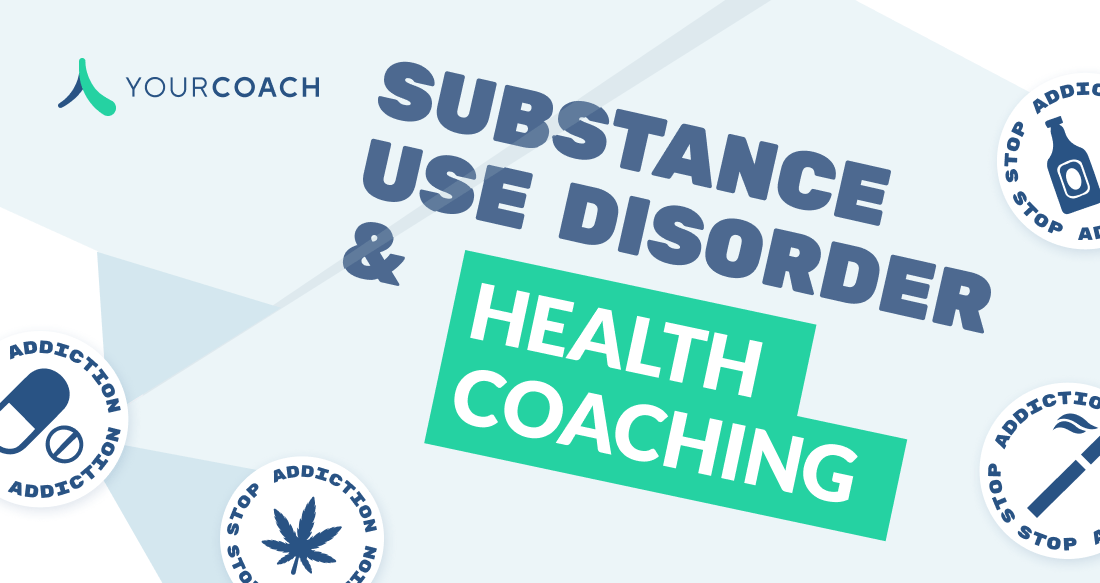 Substance use disorder is an increasingly prevalent issue across the U.S., affecting about 16.5% of the population as of 2021. While the disorder itself has been around for centuries, modern healthcare has only zeroed in on defining and redefining the term, pioneering effective treatment plans, and addressing societal determinants at large in the last several decades. 
So what is substance use disorder? The term was redefined in 2013 within the Diagnostic and Statistical Manual of Mental Disorders (DSM-5), now including substance abuse and substance dependence, to mean the compulsive and harmful use of substances, despite negative consequences. Substances might be legal or illegal, including alcohol, nicotine, cannabinoids, opioids and more.    
Substance use disorder can vary greatly based on the substance in question, which is evident in the way these issues persist across the country. The opioid epidemic, for example,  has unquestionably had one of the most massive impacts on the US population, accounting for 106,000 deaths in the US last year. Nicotine use has been on the rise, alarmingly among those aged 12 and up due to the rise of e-cigarettes, and accounted for a startling 480,000 deaths in the U.S. last year. 
This week's Deep Dive provides a window into the state of substance use disorder within the U.S. today and makes a strong case for how health coaches can contribute to better success rates when coupled in conjunction with ongoing treatment. Below is a sneak peak of what to expect in today's Deep Dive. 
Why is it so important to educate about substance use disorder? 
Nearly 1 in 5 American adults struggles with substance use disorder. Many don't even realize they're suffering until it's too late. These numbers are only increasing year over year—potentially exacerbated by post-pandemic pressures and stressors. For example, the percentage of people who were classified as having a substance use disorder and drug use disorder in 2021 is significantly higher compared with 2020 data.
We hear time and time again that education is the first step to seeking treatment—which is why it's so incredibly important to spread awareness of substance use disorder and its lasting effects (as well as opportunities for treatment). Unfortunately, treatment rates in the U.S. are alarmingly low, with only 6% of American adults aged 12 or older receiving any treatment, according to 2021 survey results.
Substance use disorder is costly. Most importantly, substance use disorder costs millions of lives every year due to both overdoses and drug-related illnesses. Secondarily, it costs the U.S. billions of dollars in healthcare costs, lost productivity, incarceration costs and more every year. For example, smoking-related illnesses are estimated to cost the United States $600 billion annually. 
Now is the most important time to shed light on this ever-growing issue, mitigating the number of lives lost and improving quality of life for so many who are suffering (this includes those afflicted with substance use disorder and their loved ones and neighbors)..
How can health coaches help? 
Substance use disorder is a complex class of issues that all require healthcare interventions for long-term success. Health coaches have shown to be an incredible non-clinical supplement to ongoing treatment plans and are proving to be an important part of the healing process for those struggling with this disorder. 
Recent studies support health coaching efficacy across substance use disorders. For example, a systematic review of peer recovery support services showed that health coaching interventions catalyzed reduced substance use, better recovery outcomes, and lower relapse rates among those with alcohol use disorder. Similarly, a compendium of health & wellness coaching literature showed that half of the studies on smoking cessation reported positive changes for coaching participants. One study revealed that those who worked with a health & wellness coach showed a higher quit rate than those receiving health education alone. 
Here at YourCoach, we're proud to support an ever-growing cohort of health coaches who specialize in working with individuals afflicted from substance use disorder as well as providing health coaching services to our Industry Partners who are doing their part in this growing epidemic. We're proud to support them in this important endeavor, while providing more education on this very important topic through our latest Deep Dive.