July 29, 2021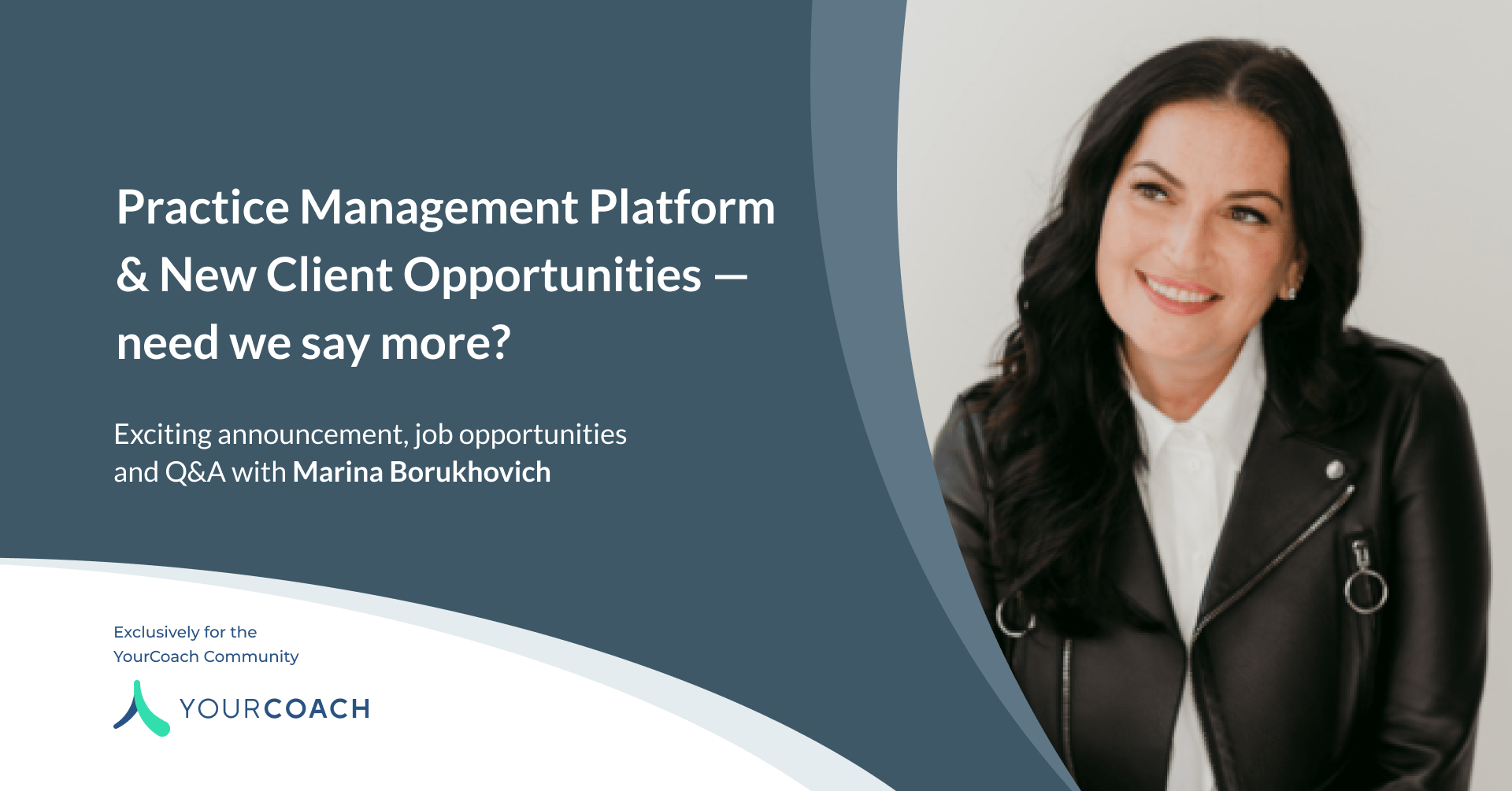 Get to know YourCoach with CEO & Founder, Marina Borukhovich!
Date and time
July 29, 2021
2:00 PM – 3:00 PM ET
Join & get to know us! Here at YourCoach, it's been our mission to deliver the power of health coaching to the global population.
We are committed to helping coaches grow into the best versions of themselves and help your clients grow into theirs and that is why we are expanding our services into corporate wellness, partnering with global organizations to deliver individualized, health coaching services to employees.
We'll share transformative new features of our practice management platform, a brand new desktop version in addition to the app, a revolutionary pricing model and fantastic new client opportunities at our upcoming webinar on July 29, at 2.00 PM ET that we promise you won't want to miss!
Join us to learn more about the YourCoach platform, opportunities and new features and an interactive Q&A + discussion with our team!