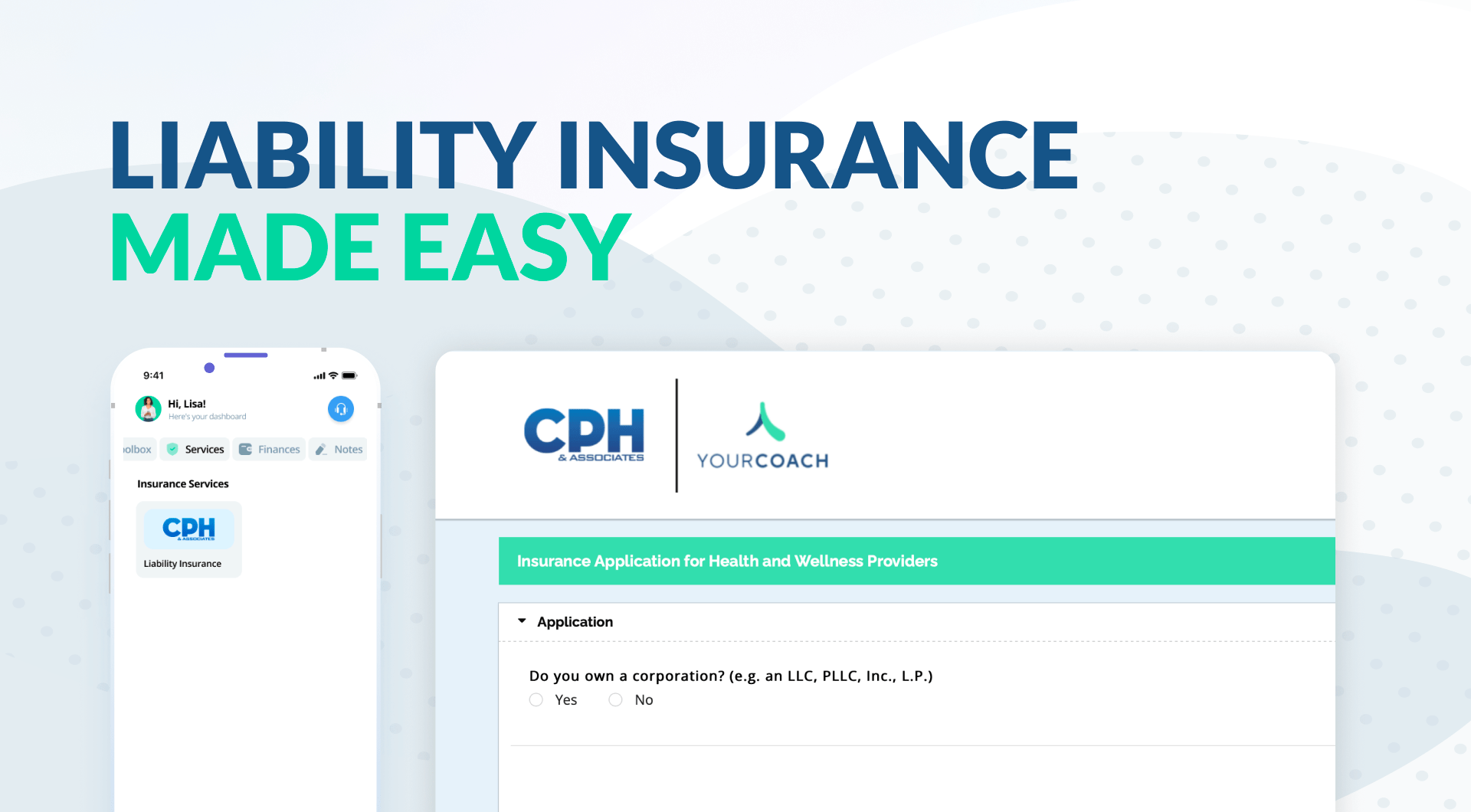 Every Health Coach-Preneur should consider liability insurance. Whenever you operate a business, especially one that deals so closely with an individual and their health, it's always a smart move to protect yourself and your clients with the right insurance package(s).
CPH & Associates has almost two decades of experience insuring health and wellness professionals and promises live customer services support with any issues. We've embedded their easy-to-submit application form (it takes about five minutes to fill out in its entirety) right within the YourCoach platform, making it easier than ever for health coaches on our platform to purchase insurance on the spot.
Once you navigate to the Services tab within YourSpace, click on the Liability Insurance icon to navigate directly to the insurance form. After answering just a few simple questions about your business, you'll be given a quick quote and the option to purchase insurance quickly through the platform. 
It's our goal to set every Health Coach-Preneur on our platform up for success. As the only operating system for behavior change powered by health coaches just like you, it's important for us to offer this critical tool in a quick, easy and reliable way for our community.