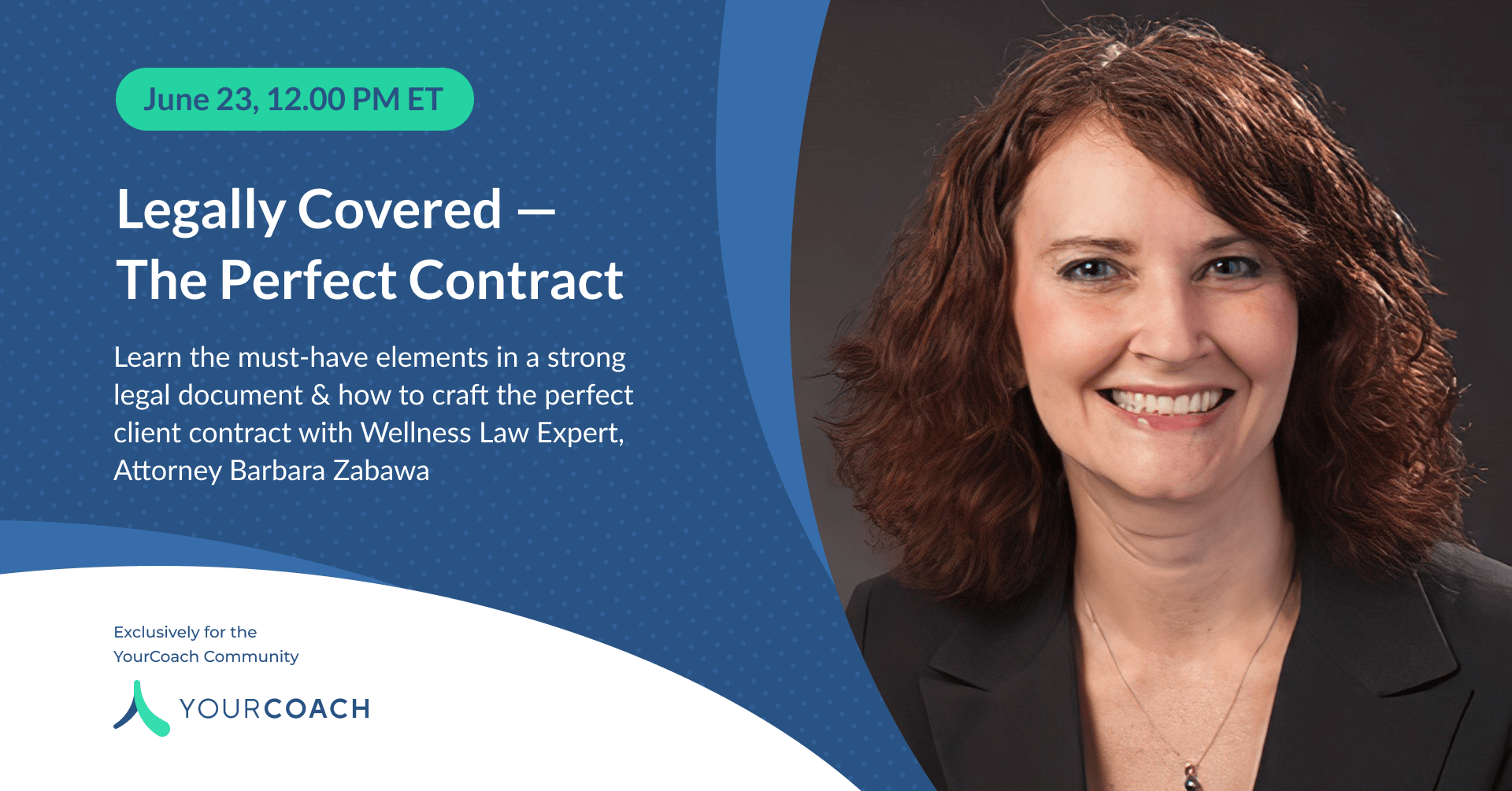 Date and time
Wed, June 23, 2021
10:00 PM – 11:00 PM +06
We know how difficult it is to navigate the nooks & crannies of a coaching business, especially when it comes to terms of service, payments, contracts, agreements, and all things legal.
YourCoach is here to help! Join wellness law expert & founder of Center for Health and Wellness Law, Barbara Zabawa on June 23 from 12.00 PM ET. In this webinar, she will explain the elements of a great coaching contract, how to craft the written agreements for clients, and what key things you have to keep in mind from a legal perspective.
At YourCoach, we are working hard to bring events to our #coachingcommunity where health and wellness coaches can access invaluable resources. We are happy to offer you this webinar at no cost. Don't forget that our events are approved by NBHWC for CEUs!