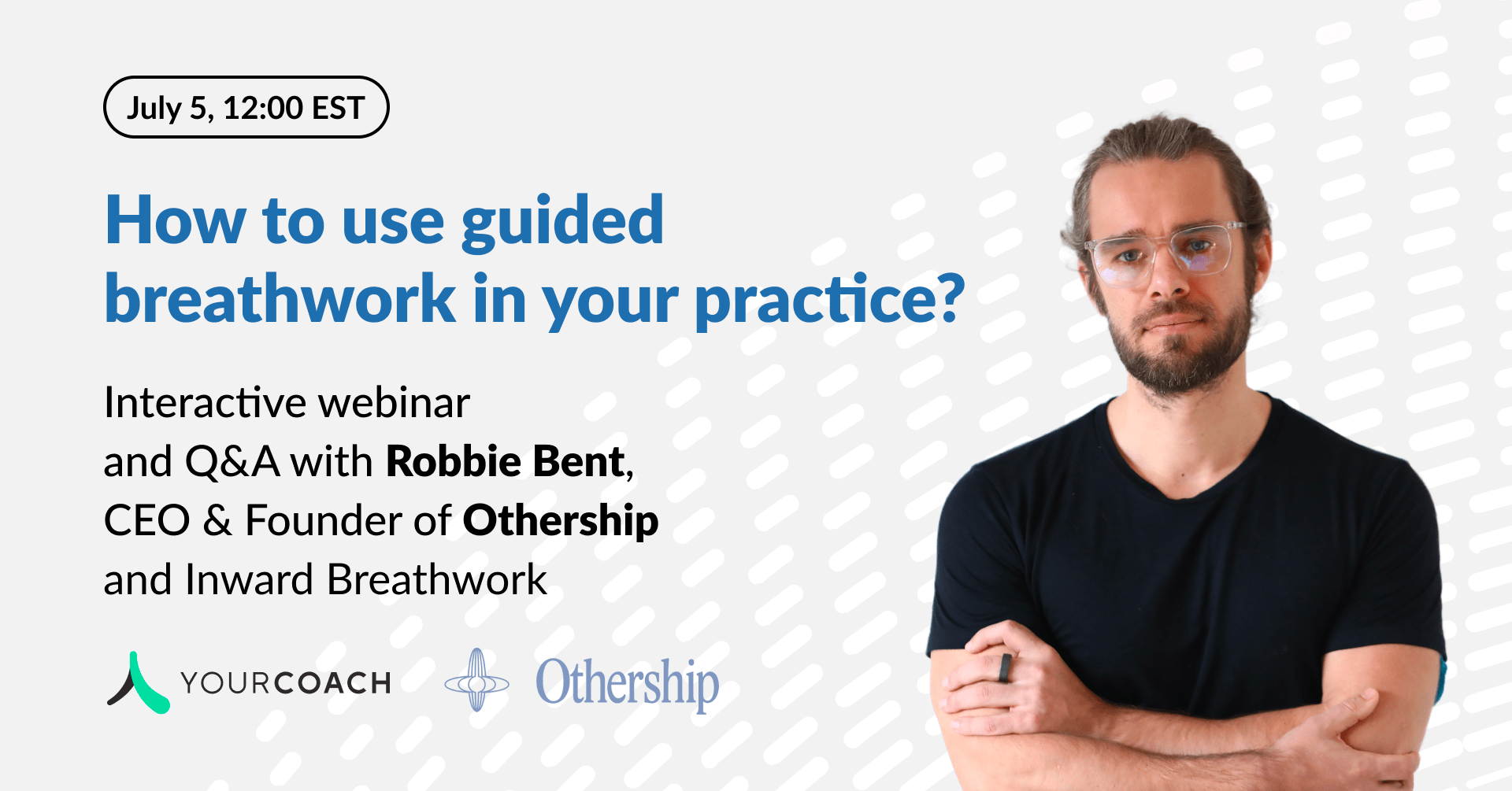 At YourCoach, we offer many tools in our in-platform toolbox for you to level up your coaching practice and use different digital technologies with clients. We have recently added Othership, a fantastic application for breathwork and guided meditation to our platform's toolbox and we have invited CEO & founder Robbie Bent for an exclusive walkthrough.
Learn why everyone can benefit from guided meditation, how to use guided breathwork, and the Othership app to level up your coaching practice and help your clients achieve their goals even faster.
Join Robbie and team YourCoach on July 5th to learn more about Othership, the YourCoach platform, and get exclusive insights into using our Toolbox of curated digital technologies.