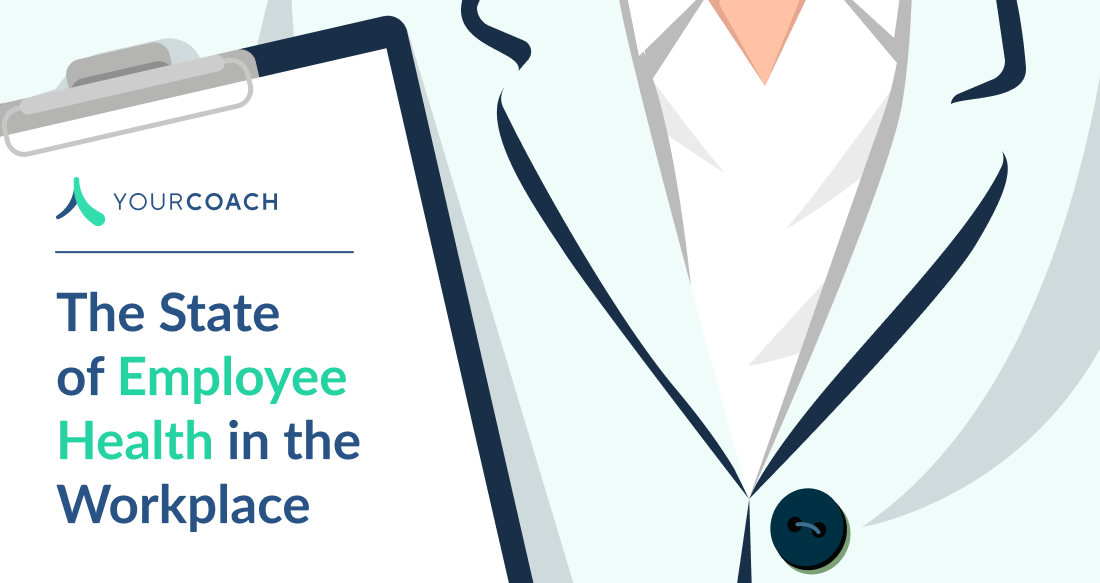 Since the pandemic, the US job market has shifted massively—from the ways employees show up at work, to layoffs, labor shortages, and more, each affecting employee health and wellbeing in compounding ways. Employee health has never been more important than it is right now and progressive employers are paying attention. 
In this week's Deep Dive we peel back the many layers of employee health, evaluating its current state across industries, its impact on organizations at the macro level, and the ways in which employee health can and should be evolved to better address the evolving needs of every employee. Below is a quick peek at what to expect from this week's report. 
Why is employee health so important? 
Since the pandemic, employees and employers have weathered The Great Resignation, where the job market saw 4.4 million workers quit their jobs in January 2022 alone, waves of "quiet quitting," where disengaged employees slowly dial-back their commitments at work, and now, major layoffs across industries. 
Each event has compounded to increase stress and anxiety within the workplace, leading to increased burnout and decreased productivity. Among the employed workforce, two-thirds experience burnout at their current job, and one-third report feeling emotional exhaustion. All the while, more than half (58%) of workers report being diagnosed with at least one chronic disease and 55% take at least one medication regularly to manage their chronic condition. Not only are employees struggling with their ongoing medical conditions, but also increased stress at work, all made worse by the current economic climate.  
The cost for employers is undeniable.The CDC estimates that productivity losses due to chronic diseases cost employers $1,685 per employee per year, with total costs estimated to be as high as $225.8 billion annually. The indirect effects of poor health including absenteeism, disability, or reduced work output may only compound these costs. Employee health is paramount—with major effects on a company's financial success—and employers are simply not doing enough. 
What can organizations do to support employee health and where do health coaches fit in?
Recent survey data makes it clear that employees expect more from their corporate wellness options. 61% of employees are dissatisfied with their employer-offered wellness programs and 48% of employees do not believe their wellness programs can help them improve their health. Only 44% of employers believe their company provides a sufficient number of behavioral health programs for workers and their family members. 
So what makes an employee health program really valuable? Personalization. A whopping 75% of employees say a "personal touch" is the most critical quality of a corporate wellness program for achieving health results. This is precisely where health coaches can and do help. 
Health coaches work closely with individuals to define goals specific to their health needs. They then craft programs that directly ladder back to those goals and are made to fit that individual's lifestyle. Studies continuously support the effectiveness of health coaching on employee health. A study on wellness coaching for improving the quality of life of 100 employees, conducted by Mayo Clinic in 2014, found that 12 weeks of wellness coaching led to improvements in overall quality of life, the five domains of QOL, depressive symptoms, and perceived stress levels. Check out our Deep Dive for more impressive data (including info on how health coaching may decrease long-term healthcare costs). 
What is YourCoach doing to transform employee health alongside its Industry Partners?
YourCoach is the only operating system for behavior change, powered by health coaches. We're proud to work with our cross-Industry Partners to stand up or augment health coaching operations using their proprietary APIs, widgets and the largest tech-augmented army of validated and credentialed health coaches. 
Through these partnerships, we've already been able to deliver live health coaching alongside critical digital health tools to (among many progressive employers) one of the biggest employers in the US. YourCoach's Industry Partnerships are pioneering the ways employers think about employee health, and providing better outcomes along the way (stay tuned for more data on this, we'll share as soon as we are able to!). 
If you're an employer looking to level-up your health and wellness options for your talent, you absolutely need to have health coaching on your radar. Check out the full Deep Dive for more info and of course reach out to our team!