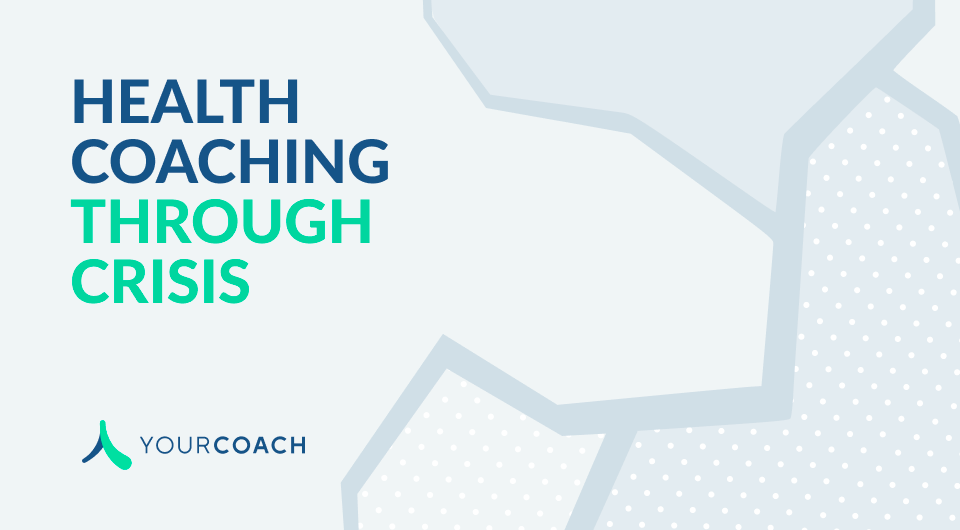 We're living in highly unusual, constantly changing and continuously challenging circumstances. From mounting global conflicts to major constitutional changes, ongoing health challenges with the pandemic and financial unpredictabilities thanks to inflation, clients are facing more stressors than ever before.
As health coaches, it's critical that we're aware of the unique impact these circumstances have on our clients and how we can leverage strategies within the scope of our practice to coach through uncertainty. Below are some reminders of how to leverage your skills to best support clients during these unprecedented times.
1. Prepare Your Own Emotions for Sessions
Taking care of your own emotional wellbeing in uncertain times will help you show up as a better health coach. Before each session, take a moment to check in with yourself, assess how you're feeling, journal your thoughts, and practice self-empathy. Being aware of our own emotions can help us approach client sessions with more empathy and self awareness (two incredibly important health coaching skills).
Outside of sessions, consider what you need to manage growing uncertainties in your own world. Can you leverage tools like Othership or Happify (accessible within our YourCoach toolbox) to better understand and manage stressors? Are you prioritizing your own health needs? We're a firm believer that every person, including health coaches, needs a health coach. Don't forget to attend to your own needs during uncertain times–we promise this will make you a better health coach, friend, family member, employee etc.
2. Maintain An Individualized Approach
Part of what makes health coaching so successful is that every coach/client relationship is unique and every program is expressly tailored to fit that client's needs and goals. It's important to remember that stress and uncertainty affect us all disproportionately. Some of us may have a strong emotional tie to recent political decisions, or have family in war-torn areas overseas, or may be experiencing the effects of inflation rates extra hard.
Take the time to get to know your clients; make keen observations based on information they're comfortable sharing with you; keep an open mind and ask questions that help identify how environmental and social factors may be influencing their health.
3. Foster Open Communication
It's important that your client feels comfortable speaking openly and honestly about their circumstances and stressors so you can support them on their holistic journey to health. Be sure you ask thoughtful questions, make eye contact often, and employ active listening techniques to create a dialogue where clients feel comfortable sharing their thoughts and supported in their communication.
Before you even start working with a client, prepare a Questionnaire (this can be created, sent, collected and confidentially stored right within our platform) to inform your health coaching program. Try to source important information about any aspect of their lives that might be putting a strain on their physical, mental or emotional health. You can make any field non-required should they not feel comfortable sharing certain information. This ensures you can be cognizant about ongoing triggers, encouraging, but not forcing, thereby establishing a safe environment for your client.
4. Pursue Continued Education and Share Your Resources
One of the greatest duties of health coaches is to remain consistently informed, sharing ongoing resources with clients to support their health journeys. Not only does this mean keeping up with the latest health and wellness news, but also staying in touch with national and global issues. Maintaining a solid understanding of current events means that you can ask relevant questions and anticipate potential bumps in the road for your clients.
Staying informed also means understanding the health coaching scope of practice and knowing how and when to suggest that clients visit a healthcare professional (ex. A therapist, primary care team or nutritionist). We firmly believe that health coaches are a critical part of every individual's care team; as an increasingly integrated team, it's important to know when to tap another professional for support.
Below are just a few resources that you can refer to clients for additional support:
National Suicide Prevention Line or Crisis Call Center (800) 273-8255
Youthline (877) 968-8491
SAMHSA's National Helpline (800) 662-4357
National Eating Disorders Association (800) 931-2237
National Domestic Violence Hotline (800) 799-7233
LGBT National Hotline (888) 843-4564