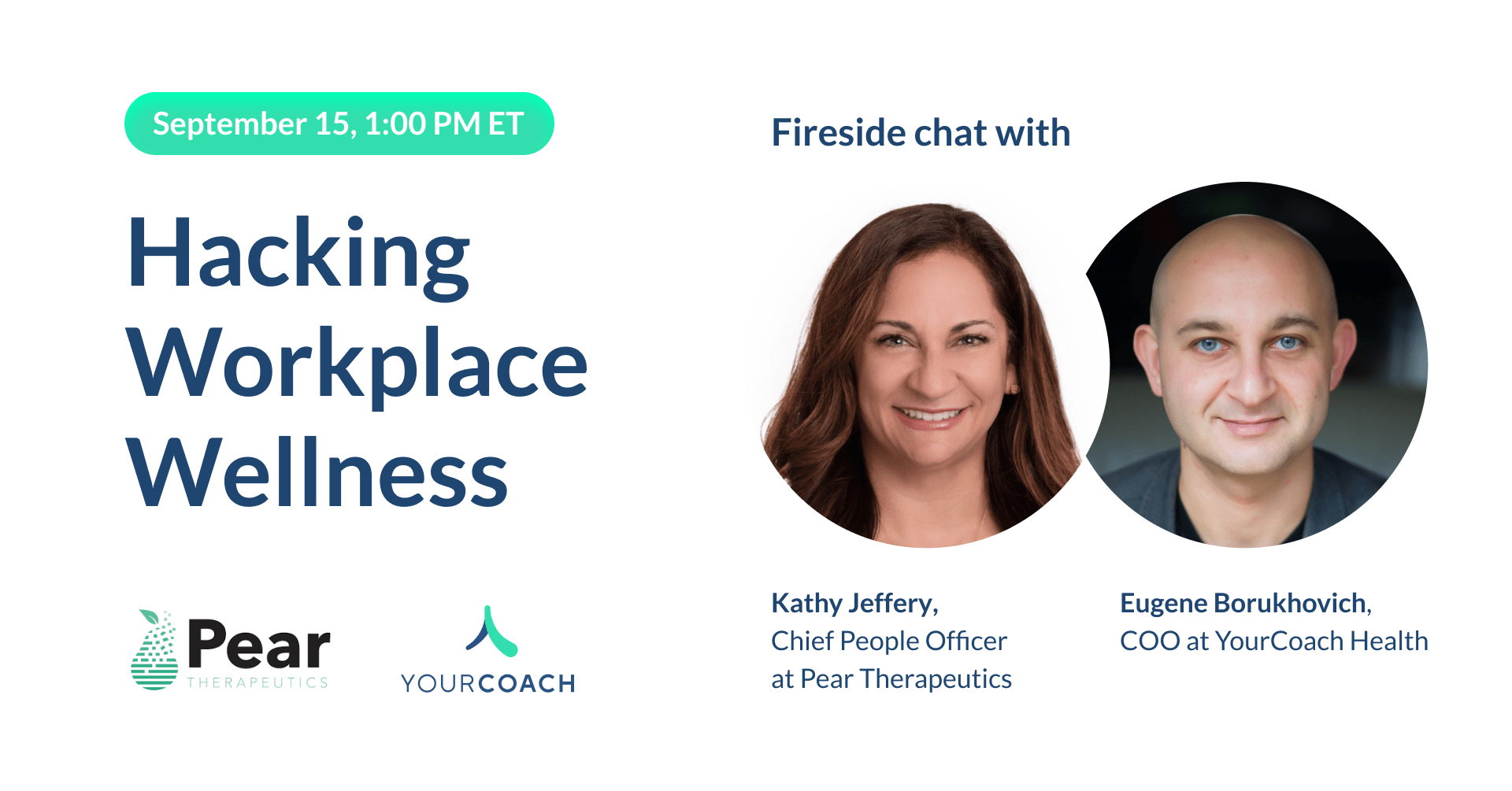 Eugene Borukhovich & Kathy Jeffery
Join YourCoach Health COO, Eugene Borukhovich and Kathy Jeffery, Chief People Officer of Pear Therapeutics to learn more about key employee health & wellness trends, how health & wellness coaches can bring value, increased productivity, and long-lasting health results to your company & team.
Learn all about Challenges in the workplace in 2021 and how to address them, wellness trends in startups and SMEs, and how to implement a successful wellness program that will benefit employees and the company too.
This interactive session will end with a LIVE Q&A where our team will be happy to answer all your questions.
YourCoach.Health was built for coaches, by a health coach, it's a practice management platform and one-stop-solution for cultivating coaching and client relationships and achieving real and lasting health outcomes. Health coaches are a critical component of our health & care system, they cultivate long-term client relationships that are highly tailored to their clients' needs.
Here at YourCoach, we believe that the most valuable investment you can make is in an employee's health and wellbeing