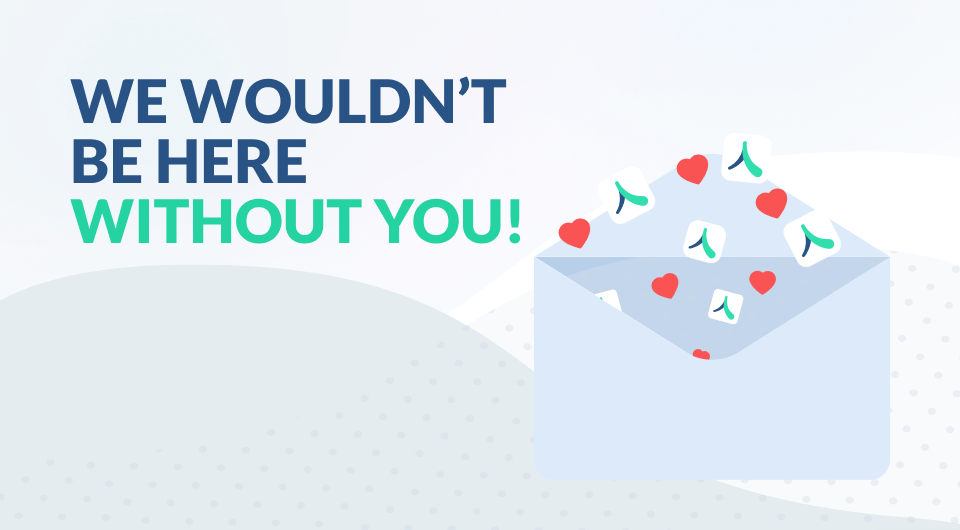 As this tumultuous 2020 finally comes to a close, we're counting our blessings – and you're at the top of that list! We, at YourCoach, want to thank each and every one of you for the impactful and transformational work you do every day. We wouldn't be here without you!
Especially in years like these, where you've had to juggle your own hardships while helping clients navigate theirs, the work you do as health coaches is invaluable and often underappreciated. Not on our watch. This past year, you continued to solidify the role of health coaches as critical to any health care system. You've demonstrated proven successes as long term advocates, holistic advisors and relentless cheerleaders who partner closely with clients to meet their goals.
We've been grateful to partner with each of you to provide an all-in-one practice management platform that evolves to meet your needs, empowering you to run the most up-to-date, streamlined and efficient programs possible. When the going got tough, and the pandemic started to peak, we put our gratitude into practice and offered our platform for free through 2021 (if you haven't already, make sure you download before January and receive our services for free, for life!).
We worked hard to provide you with free resources, like our newsletters and recent Symposium event, that showcased thought leaders and key topics from across the industry. What's more, we encouraged each of you to help one another through our mentorship and co-coaching features. We honor that there's power in collaboration, not competition, and have worked hard to create a space where you can grow together with your clients – we've been grateful to watch this bloom over the past year.
We're looking forward to the year ahead, and are excited to express our gratitude in more ways than one. Between rolling out a new desktop version of the YourCoach app, new and exciting features and crafting more events and development resources, we're confident that we'll grow greatly together in 2021!
Thanks for being on this journey with us, we're grateful for each and every one of you.
With much gratitude,
The YourCoach Team
P.S. We have a surprise announcement going out on socials tomorrow to further show our appreciation for you all – stay tuned!