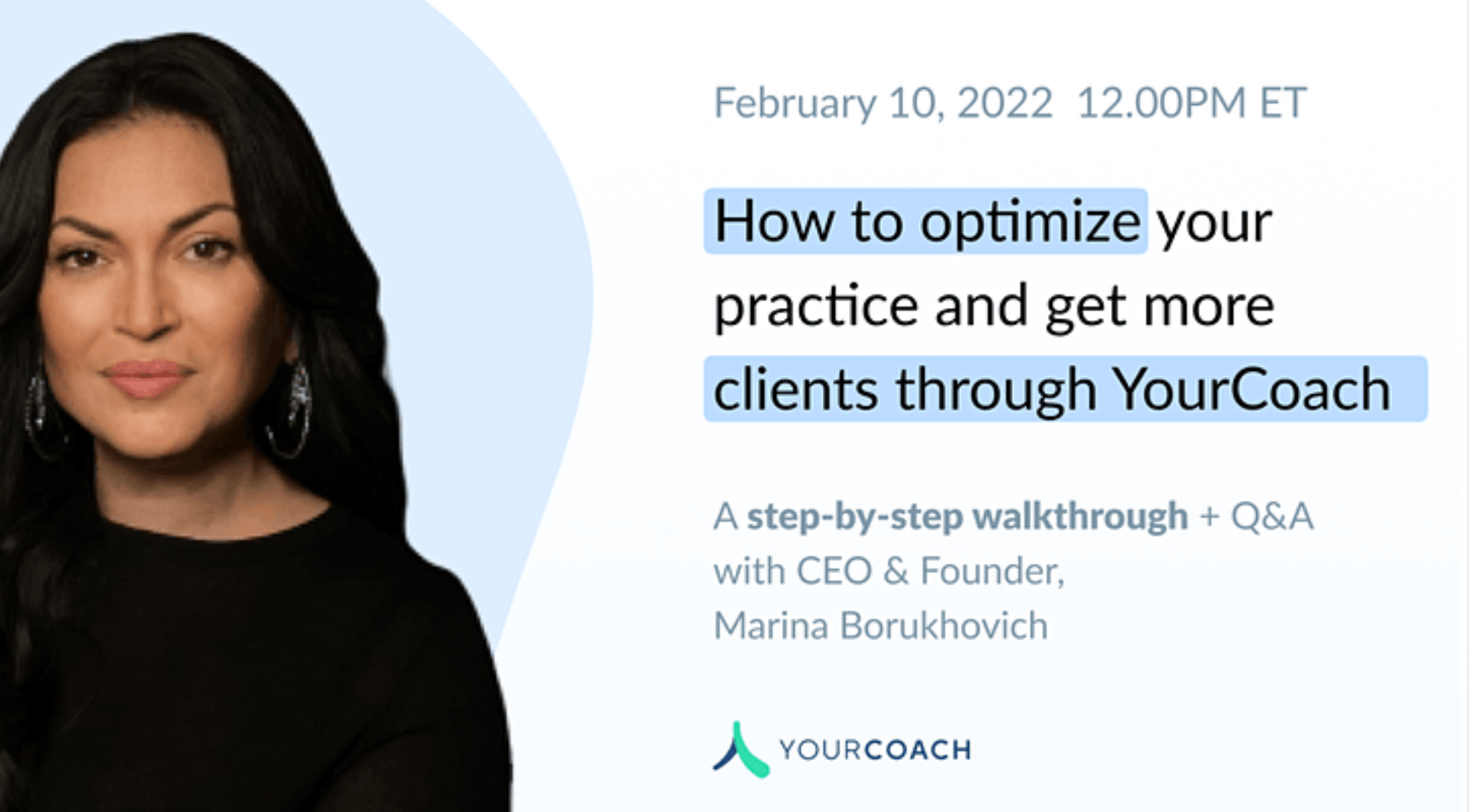 Are you currently using our practice management platform for your health & wellness coaching business? Curious about platform functionalities and how to make the most out of YourCoach? Are you looking to coach more, gain experience and get more clients?
If you have answered yes (to any or all of the above), this event with our CEO, Marina Borukhovich is just what you have been looking for. Join the YourCoach team on February 10 at 12.00 Eastern Time for an update on platform features and to get all your questions answered on how to get more clients when practicing on the YourCoach platform.
There will be an interactive Q&A!
Don't forget that if you are part of our coaching community, you can attend our events for free. We award NBHWC approved CEU credits for attending our events live.
YourCoach Health your virtual home for all things health and wellness coaching. Built especially for health and wellness coaches, we are your practice management platform (available on mobile and desktop) and one-stop solution for cultivating coaching and client relationships and achieving real and lasting health outcomes.