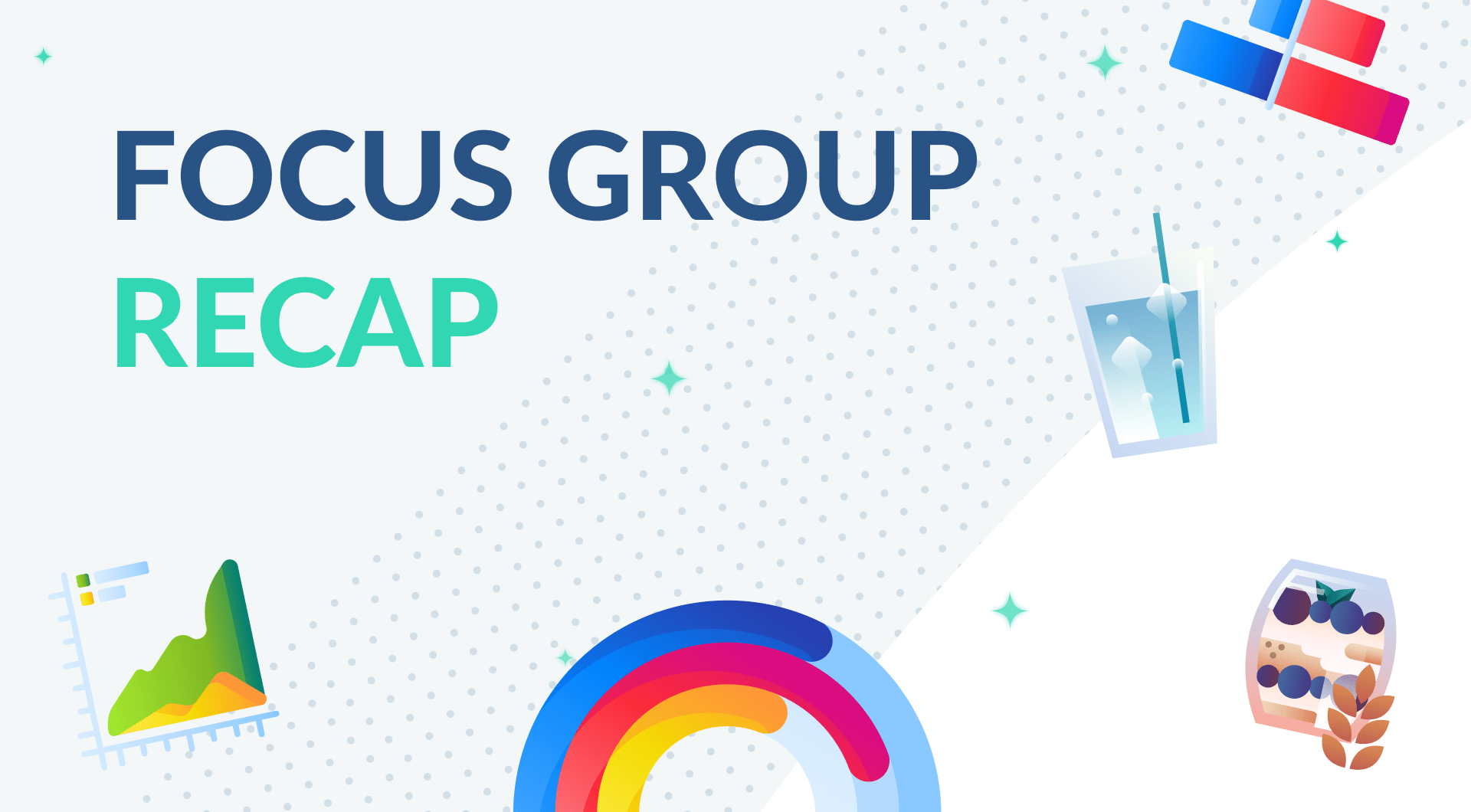 Last month, we were thrilled to host this year's first YourCoach Focus Group to discuss an upcoming feature with the help of our fabulous community. We've always been focused on empowering health coaches practicing on our platform to shape their experience, and their clients' experiences with YourCoach. Thanks to their expert insights, we're truly able to make YourCoach a virtual home for all things health and wellness coaching. 
This next feature, a new iteration of our current Food Journal, was something that we wanted to develop to truly fit the needs of coaches and clients alike, and knew we needed another Focus Group to collaborate. A huge thank you to the coaches who attended. We're excited to share some key takeaways and reminders that were borne out of this fun (and very productive!) session.   
Networking opportunities for health coaches are powerful
Sometimes we become so focused on our clients and our practice that we forget about the power of community! No matter your specialty or your clientele, it's always important to exchange ideas with other coaches so that you can maintain best practices, troubleshoot any pain points or even collaborate on new offerings. 
During our focus group, we were excited to bring two health coaches together who, though they'd been on the YourCoach platform separately, had never had the chance to (virtually) meet! Based on their answers during the focus group, they learned that they specialized in similar areas and had overlapping interests. They planned to connect after the session by messaging each other on the YourCoach platform. What's more, one of the coaches was sitting for the NBHWC exam soon, and the other coach offered to share notes and tips. At YourCoach, we're proud to create opportunities like these for coaches to support and celebrate each other. 
Every client is different, so personalization is key.
When discussing the functionality of the Food Journal, it became even more abundantly clear that coaches practicing on our platform have a whole range of niche specialties. Every client is different and every clients' goals are different. We host thousands of coaches from hundreds of different specialties on our platform, so this was an important reminder for us to continue creating adaptable tools that work for all of these wonderfully different coaches. We're excited to ensure that this tool is customizable so that it can best fit your clients' needs. 
We have the best community around!
Above, this focus group was a testament to how exceptional our YourCoach Coaching Community truly is. Not only do we have countless inspirational health coaches, who are tirelessly supporting their clients in achieving real health outcomes, but also these coaches make the time to be a collaborative part of the community. It's thanks to them that our virtual home is able to consistently evolve to meet the needs of the growing gig-economy of health coaches, delivering superior health coaching services to their own clients and ours.