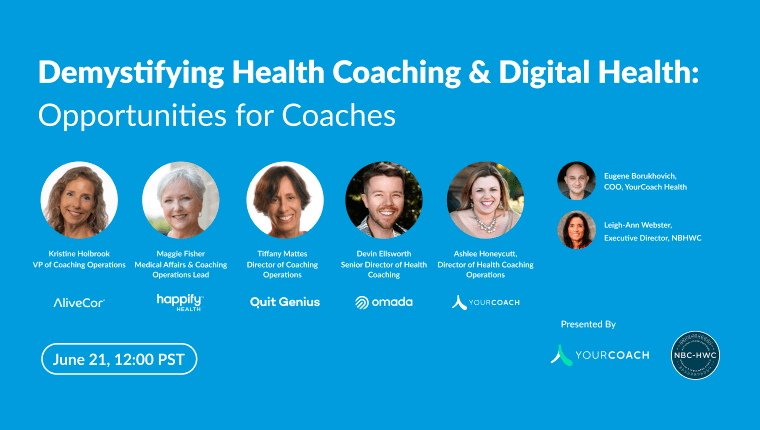 In this webinar (hosted by the National Board of Health and Wellness Coaching and YourCoach Health) we will be demystifying opportunities in digital health for health and wellness coaches.
Our experts from esteemed digital health companies will discuss why health coaching and digital health are a perfect match, what it takes to get and hold down a job in the world of digital tech and how they can level up their skills to land the job of their dreams (whether as a full-time employee, or on a consulting basis).
Coaches can learn about digital health, use-cases in this industry and how coaches are becoming an integral part of the core proposition of these trailblazing companies, enhancing patient and client outcomes.