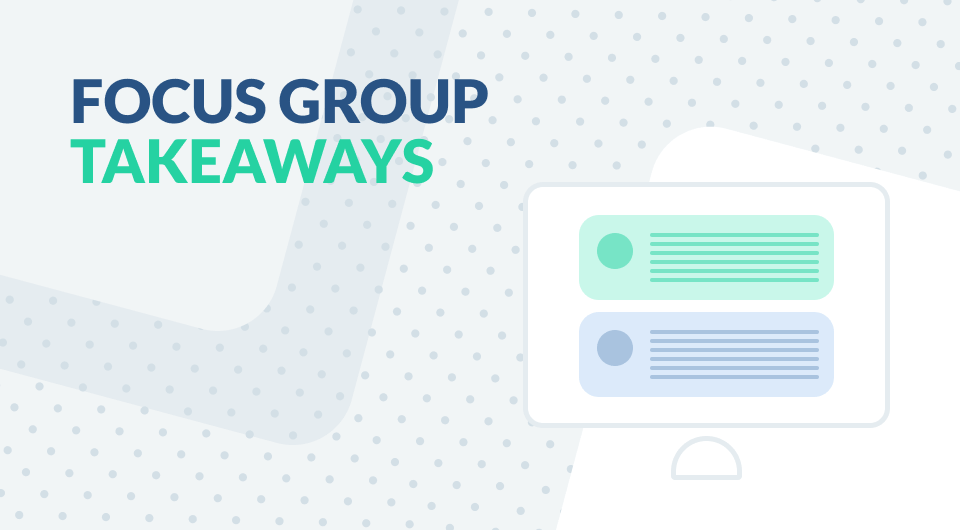 Throughout this difficult year for our Coaching Community, your clients and our industry as a whole, we knew we needed to show up in a very big way. Part of showing up is making sure that we are actively aggregating and listening to feedback.
It's always been our mission to be a platform built for coaches, by coaches. That doesn't just mean that our CEO is a health coach or that our team members are pursuing certifications, but also that we're giving coaches on our platform a voice for impacting how it evolves to best fit their needs. We were thrilled and above all, grateful, to host our first ever focus group with coaches who are practicing on our platform to glean some key insights for how we can ensure YourCoach becomes your Virtual Home for all things health coaching.
In the spirit of transparency and community, we're sharing some key takeaways from our latest focus group and the ways in which we plan to address them.
We can provide more resources for onboarding clients to the platform.
Coaches flagged a very valid point: that clients of all ages and technical abilities use the platform. We can certainly go one step further for our coaches to provide tools that make the client onboarding process that much easier, ensuring that YourCoach becomes their Virtual Home for all things health coaching as well. Coaches suggested we craft introductory videos walking clients through how to use the platform and we heard them out!
We're currently creating a sharable video that shows the platform experience from the client perspective and walks them through how to easily interact with the application. We're pulling together an infographic from the video to make sure clients have a variety of resources for understanding how to navigate the platform. We are also working on other innovative ways to show coaches what the client experience feels like. Make sure you've subscribed to our newsletter to stay in-the-know about when these features will launch.
Squads can be confusing – so we're doing away with them!
Our Squads feature is currently where our Individual and Group Programs live. Coaches noted that the "Squad" moniker can sometimes be misleading for clients and coaches alike. We hear you, and are planning to do away with the "Squad" title this month. Group and Individual Programs are here to stay, but with familiar names that will need no explanations! Stay tuned for some more updates once this tweak is rolled out.
Whereas individual programs are more accessible, setting up a group program can be intimidating. 
Many of the coaches within our focus group had set up individual programs, but hadn't yet ventured into crafting a group program. Further, they voiced some confusions over the client experience in a group setting. We were able to talk them through the differences and similarities of group v. individual programs (for example, individuals within a group program only have access to their notes and information, and other members of the program cannot view their proprietary info). We understand that setting up a group program can be intimidating, so we're planning to craft a blog or webinar in the upcoming quarter to help answer some of your questions and dispel misconceptions.
Liability forms can be complicated – but we're working on resources to help!
Coaches echoed that legal forms and terminology can get complicated – and we totally hear you! We've had the pleasure of working with Barbara Zabawa, J.D., who serves as legal counsel to health and wellness professionals, particularly. Barbara has provided regular resources for our community on this topic, for example at our Symposium and in a recent webinar about legal FAQs, and we're excited to see how we can continue to partner with her to support our coaches in this vein.
A huge thank you to all of the coaches who participated in our latest focus group – it's thanks to your keen insights that we're able to make our platform even better, shaping it into a Virtual Home for all things health and wellness. We are proud to say that we're a platform made for coaches, by coaches, and can't wait to see what future focus groups bring to light.
If you're interested in participating in one of our focus groups in the future, send us an email or message us on any of our social channels – we're looking forward to hearing from you!