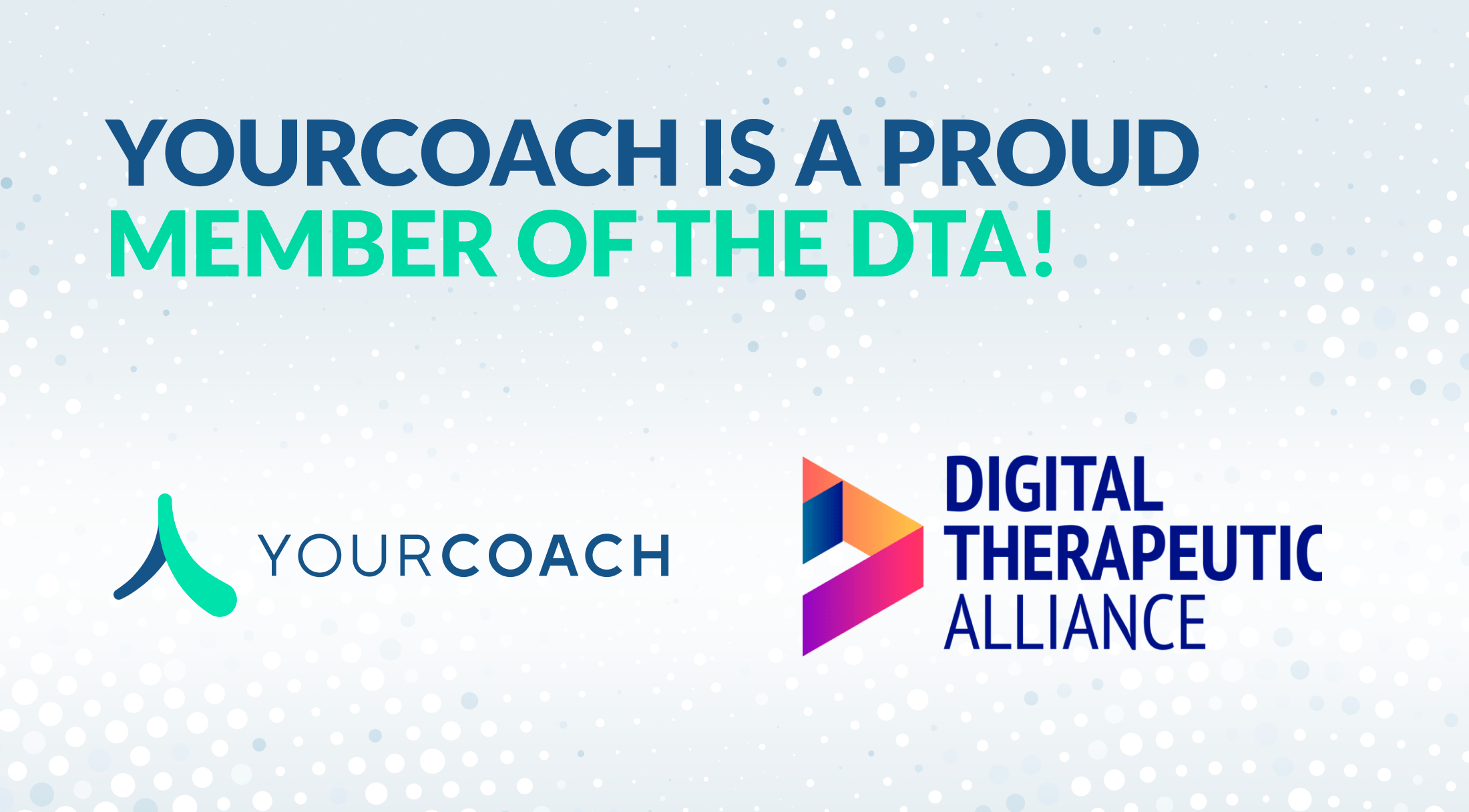 We're thrilled to announce that we've joined the Digital Therapeutics Alliance as an Ecosystem Partner! As category creators and the only operating system for behavior change, powered by health coaches, it is critical that we have a seat at the table of these important conversations, providing a voice to health coaches and furthering collaboration within the space.
We're excited to help further their mission of broadening the understanding, adoption, and integration of clinically evaluated digital therapeutics with patients, clinicians, payors, policymakers through education, advocacy, and cross-industry collaboration. Specifically, we're the first health coaching platform and operating system for behavior change, powered by health coaches to join this esteemed organization.
"We're taking steps to become a lasting part of the digital therapeutics ecosystem, continuing conversations about health coaching among progressive organizations across the industry," shared Marina Borukhovich, CEO & Founder of YourCoach.Health. "We truly believe in the live health coaching component that increasingly surrounds digital therapies and are already helping to scale this offering with organizations like Twill. As an ecosystem partner, we're confident we can make this happen for more organizations, and more individuals, than before." 
Here at YourCoach, we are anchored in the science-backed methodologies leveraged by practicing coaches on our platform to drive real health outcomes. Through our industry partnerships and now our presence in the Digital Therapeutics Alliance, we are securing health coaches as change agents and an integral part of health and care teams surrounding digital therapy interventions.