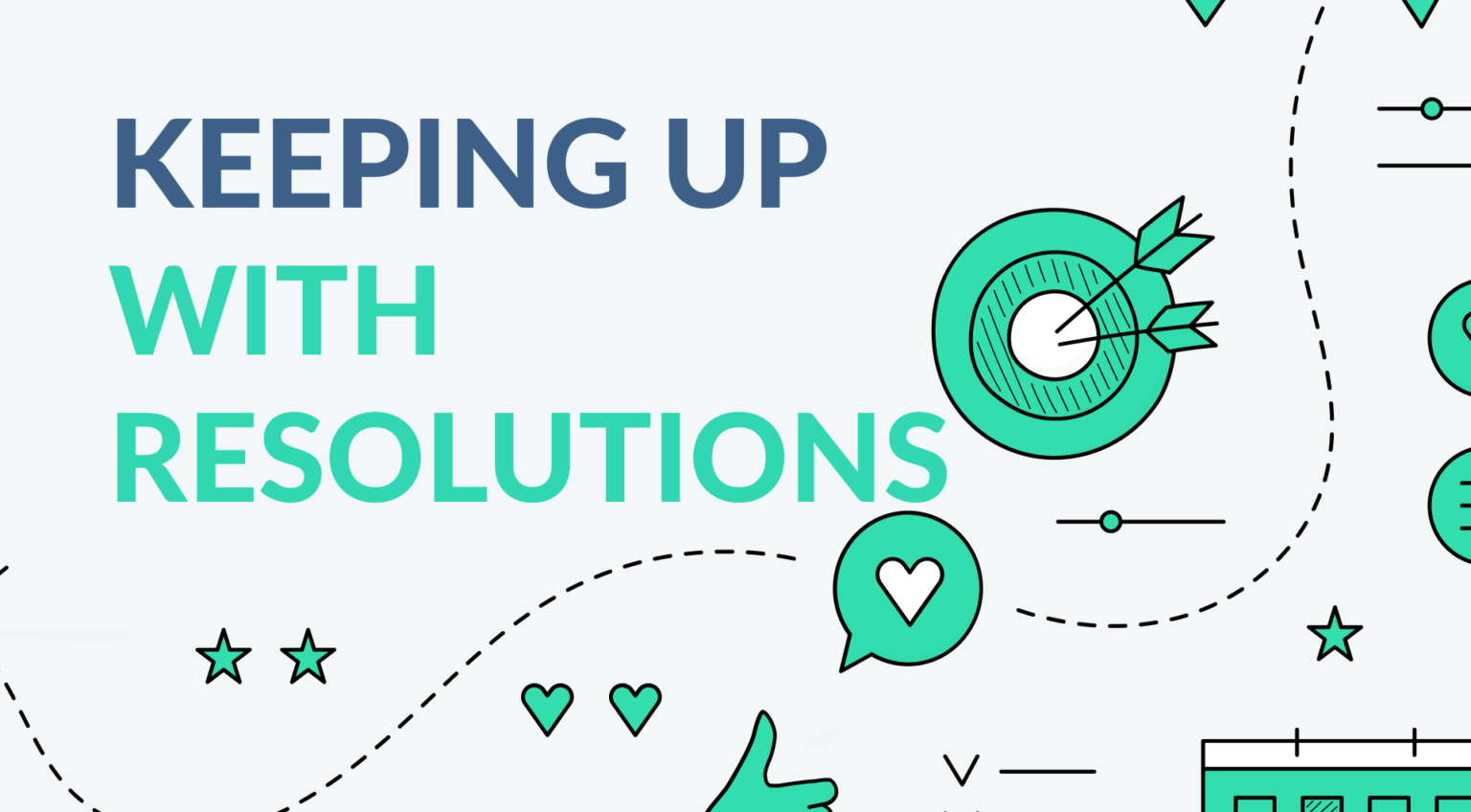 So You've Made Your Resolutions…Now What?
Many clients take advantage of the new year to fervently set their goals, inspired a bit by tradition and a bit more by the frustration of missed opportunities in years past. As health coaches, it's our job to hold them accountable for these resolutions, transforming their words into action. By February, most clients have reached their one-month checkpoint after starting these habits, so now is a perfect time to take stock of their progress, celebrate their wins or recalibrate to get back on track. 
In today's blog, we're sharing some science-backed strategies to help your clients make their goals a reality. Because we know better than anyone that health coaches make goals happen!
Construct Clear, Actionable Goals
Specificity is key when setting goals. While there are many goal frameworks out there, the highly popularized SMART goal structure is a good place to start. This acronym encourages clients to set goals that are Specific, Measurable, Attainable, Relevant and Time-Bound. Ask your clients a series of questions and actively listen to their responses in order to fashion goals that fit this framework.
Some sample questions include: 
In two sentences, define which goal is your number one priority while working together. 

What resources might you need in order to make this goal attainable?

What time frame would you like to achieve this goal within? Let's explore the steps it might take to get there and how long each of those might take. 

What is motivating you to achieve this goal? Is this an ongoing goal or a short-term accomplishment?
Establish "Habit Loops"
Many of us have read or heard of Charles Duhigg's Habit Loop. This concept suggests that every habit is structurally the same–consisting of a cue, routine and a reward. The cue-learning principle is one that's well-studied in neuroscience and behavioral science; there's no question that establishing reliable cues can be a powerful tool towards catalyzing habits. Further, rewards can be powerful reinforcements for habit, making them more sustainable than otherwise
Discuss what cues and rewards might work best to bookend your client's habits. Is it easiest for them to set an alarm at 8am to meditate after breakfast, followed by a warm shower or some tea with honey? Work with your clients to define the cues and rewards that make the most sense for them. The critical factors for each are time, reliability and context. Be sure they're treating the habit, in the same way, every day, preceded by the same cue and proceeded by the same reward. Consistency is the mother of mastery. 
Foster Accountability
It's intuitive (and scientifically proven!) that promoting accountability improves goal achievement. It's part of the reason why health coaches are so impactful in establishing health habits that stick. Leverage our Goals feature to create Program Goals or shorter-term goals with clients. In line with SMART goals, this feature encourages clients to define the goal they're working towards, set timing parameters around when they're hoping to achieve it, and track progress with you in real-time. 
The science of habit is powerful stuff–we're neurobiologically wired to be creatures of habit. Health coaches synthesize goals and leverage this evolutionary human tendency to the fullest. Share with clients to encourage them to hack their brains and, with your support, achieve all their health goals in 2022!