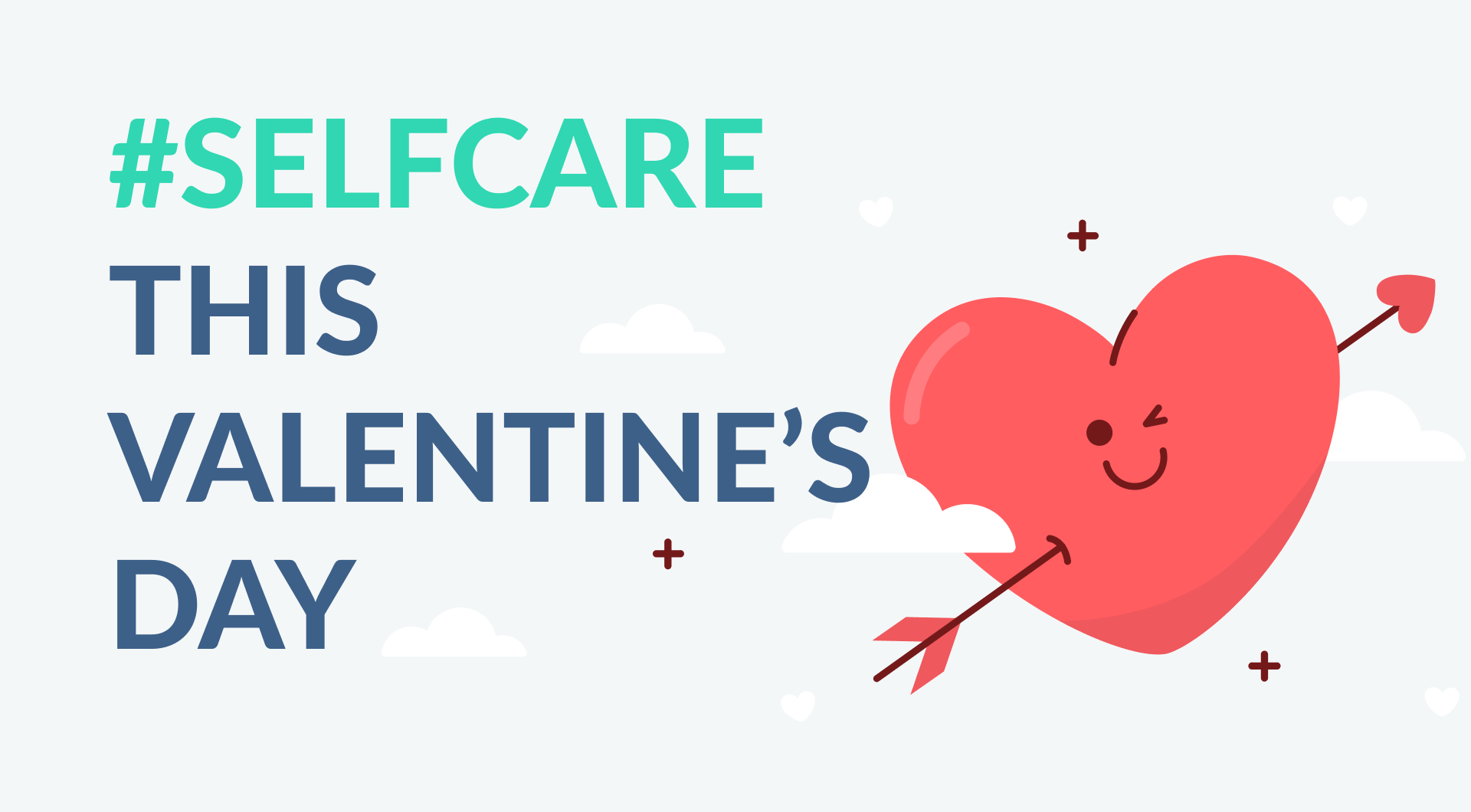 Valentine's Day has been about celebrating the ones we love—but it's just as important to love and honor yourself on this day as it is to show love for the special people in your life! As health coaches, our job is to make sure our clients are putting themselves first, even when life gets busy. Today, we're sharing some scientifically-backed self-care tips that you can share with clients just in time for Valentine's Day. 
To further share the love for your clients, we've also crafted a Self-Care Bingo game you can send them to offer inspo on the many ways they can show themselves some love this Valentine's Day and always! Download our card HERE and read on for more self-care tips. 
Take a warm bath or shower with products you find relaxing
We don't have to tell you twice how mood-altering a warm bath or shower can truly be. Baths have been linked to a decrease in stress hormones, and warm baths or showers before bedtime have even been shown to improve sleep quality. Incorporating products like lavender-scented candles or skin-soothing soaps or moisturizers can transform even the simplest of habits into a truly soothing ritual. Turn on a good Spa-inspired playlist and you've truly created a sanctuary in your own bathroom! 
In all seriousness, sometimes the best way to incorporate self-care is through manageable habits. For clients who might not have a ton of time to spare, an elevated bath/shower experience is a great self-care outlet!   
Invest in self-care
Every client's situation is different, so it's not always possible to make major self-care investments. Science has shown that even minor purchases can have major impacts on our self-efficacy and happiness. For some of us, self-care might look like a semi-regular manicure or pedicure at the salon, while for others, it might be a monthly YMCA membership to take regular yoga classes or use their pool. It might be spending $5-10 every few months on a face mask or product that makes us feel pampered. Encourage clients to make micro-investments in themselves, all while remembering that working with a health coach is one of the most beneficial self-care investments they can make! 
Commit to a social media fast
Social media isn't all bad—it's a fabulous creative outlet and a useful tool for connecting with others. But too much of any good thing can sour self-care quickly. Challenge your clients to a brief social media fast; even a short, three-day fast can be useful. You can even track their progress using our Tasks and Goals feature right within our platform!
Experts from Columbia University shared that social media can have potentially detrimental effects on mental health, particularly for those who might be predisposed to mental health issues. For many reasons, unplugging and unwinding can have significant impacts on our happiness and should undoubtedly be part of any self-care routine.
Commit to healthy habits
This one isn't necessarily a self-care strategy that's achievable in one day—but all it takes is one day, or one moment, rather, to commit to healthy habits! As a health coach, setting achievable health goals is paramount to ensuring your clients are taking care of themselves all year round. Goals like walking more, incorporating more fruits and vegetables, more balanced diets, drinking more water, taking time for mindfulness and so much more have a compounding effect on the way we love and care for ourselves. Countless studies have shown that the more time you put into self-care through healthy habits like exercising, the better you're able to regulate emotions and show up for the ones you love. Self-love is truly the best love because it makes you a better companion, family member, friend, neighbor, acquaintance…the list goes on. 
The endless Valentine's Day debate always centers on this idea that love shouldn't be relegated to a day—and we get it, we agree wholeheartedly. But Valentine's Day, like New Year, is a great opportunity to reset and remind ourselves and clients how very important it is to practice self-care and self-love.