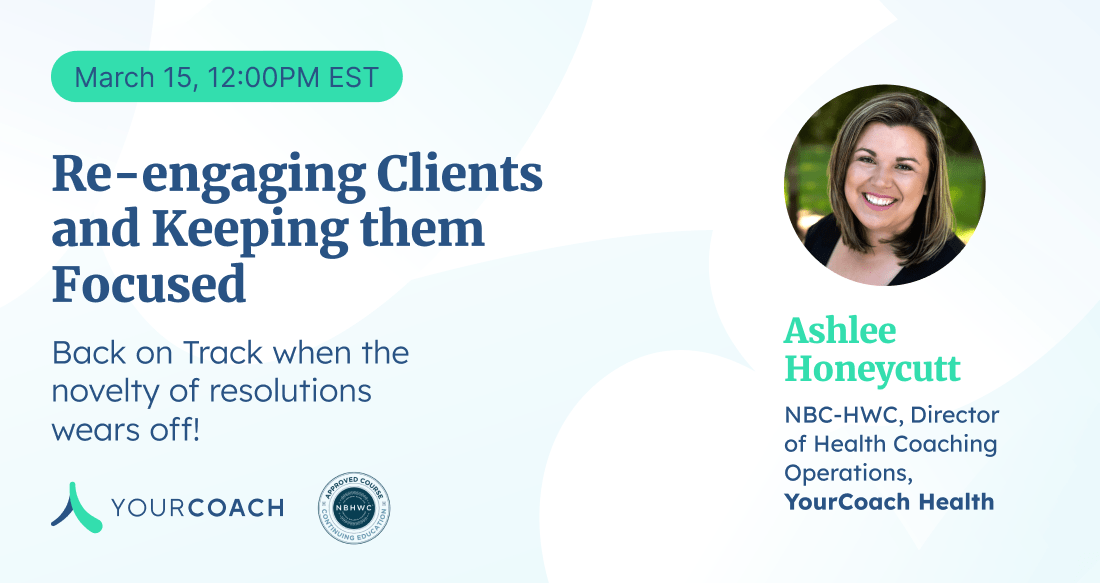 Back on Track when the novelty of resolutions wears off!
Date and time
Wed, March 15, 2023, 12:00 PM – 1:00 PM EDT
About this event
What can we do as health and wellness coaches when the motivation of January's resolutions wears off and we are left with disengaged clients in March? Leaning on the Transtheoretical Model of Change, we will learn how to efficiently and effectively identify where the client may be, explore common reasons clients disengage, and cover best practices and tools to re-engage them. This instructor-led, theory-based 1-hour webinar will explore the stages of change, look at real client scenarios, and engage in practical tools to help your clients re-engage with their goals and continue on their path to wellness!
Join YourCoach Director of Coaching Operations, Ashlee on 15 March at 12.00 PM EST!