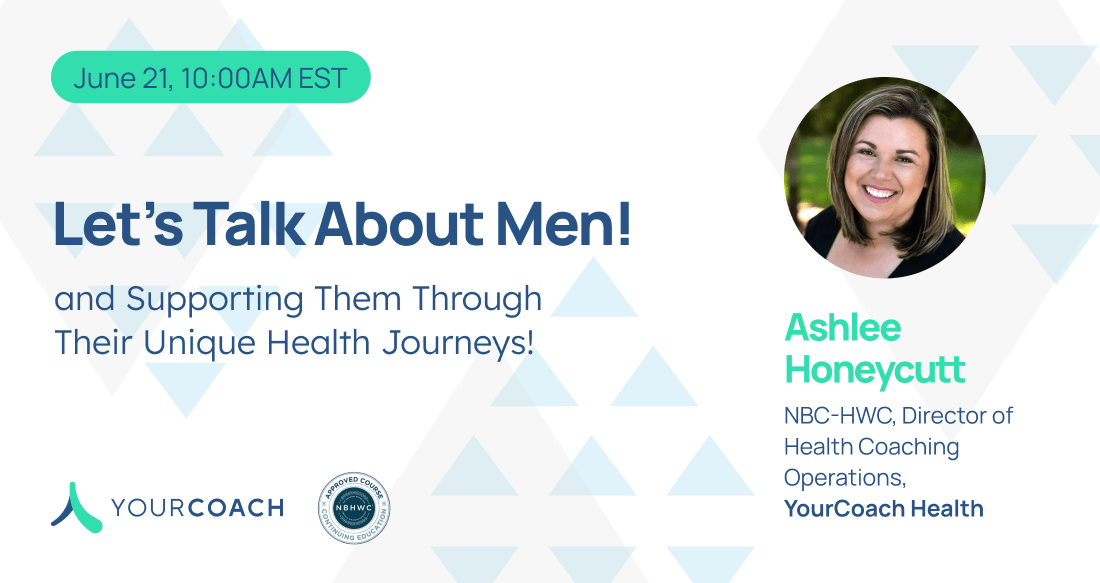 Date and time
Starts on Wednesday, June 21, 10:00 AM EST
About this event
Men's health is a critical issue that is often overlooked or under-addressed in the current healthcare system. Men are statistically more likely than women to experience chronic diseases such as heart disease, diabetes, and cancer. They also face unique mental health challenges, such as higher rates of depression and suicidal ideation. Health and wellness coaches who understand these issues and can provide targeted support to their male clients can have a significant impact on improving men's overall health and quality of life.
We'll explore topics such as nutrition, exercise, stress management, mental health, chronic diseases, and sexual health. We will give real-life examples and applicable coaching tools so that you can confidently communicate with male clients about sensitive health topics in a supportive and non-judgmental manner. By the end of this webinar, you'll be equipped with the knowledge and tools you need to empower men's health and make a meaningful difference in their lives.
This webinar is approved for 1-CEU by the NBHWC – you will receive the quiz after the webinar. All ticket sales go towards the Rita & Gene Presman Memorial Scholarship Program – we're committed to ensuring that cost is never a barrier to anyone who wants to become a National Board Certified Health and Wellness Coach. Please note that members of the YourCoach Coaching Community can attend this webinar (and receive CEUs) at no cost.
Frequently asked questions
– How many CEUs can I get for this course?
– This course is approved for 1 CEU by the NBHWC – you can obtain the CEU by attending this event and filling out the post-webinar quiz.
– Can I attend the event if I don't need CEUs?
– Absolutely, you can attend at no cost. Please pick the General Admission – NO CEUs ticket
– How can I join the event?
– You will receive an email with the meeting link on the day of the event. You will also be able to join via this Eventbrite page.