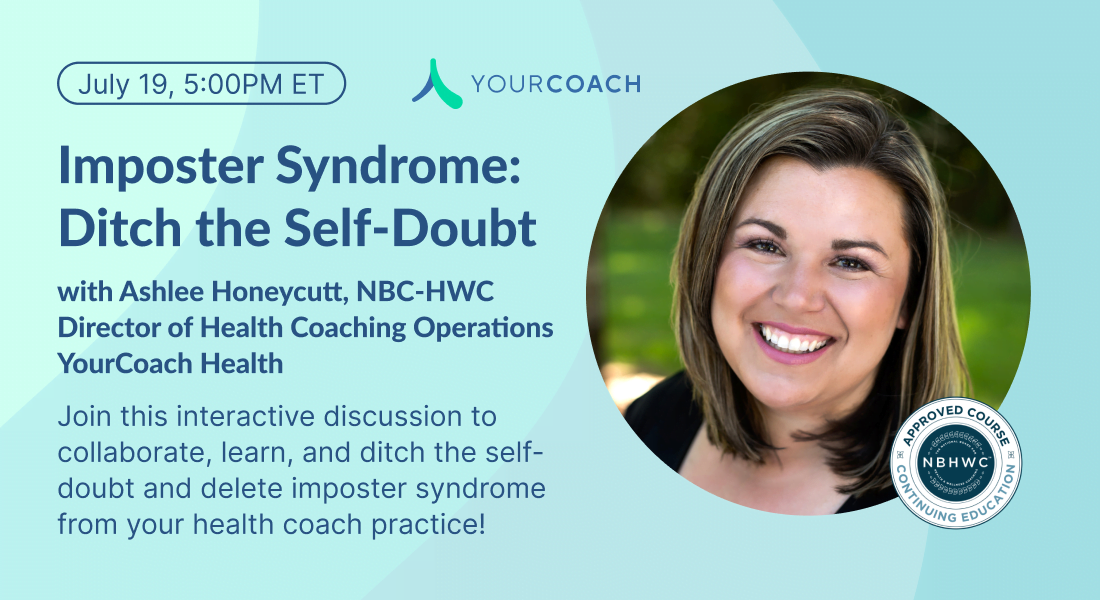 Over 70% of people experience Imposter Syndrome at some point in their lives, and many health coaches can feel challenged with it when beginning their practice, or even after practicing for years!
Join YourCoach's Director of Health Coaching Operations, Ashlee Honeycutt for this webinar – we will explore what Imposter Syndrome is, how it shows up for us as health coaches and strategies to help overcome it so that we can show up for our clients as our authentic, confident and capable selves!
This webinar is eligible for 1 CEU credit by The National Board for Health & Wellness Coaching (NBHWC).
Jul 19, 2022, 05:00 PM in Eastern Time.