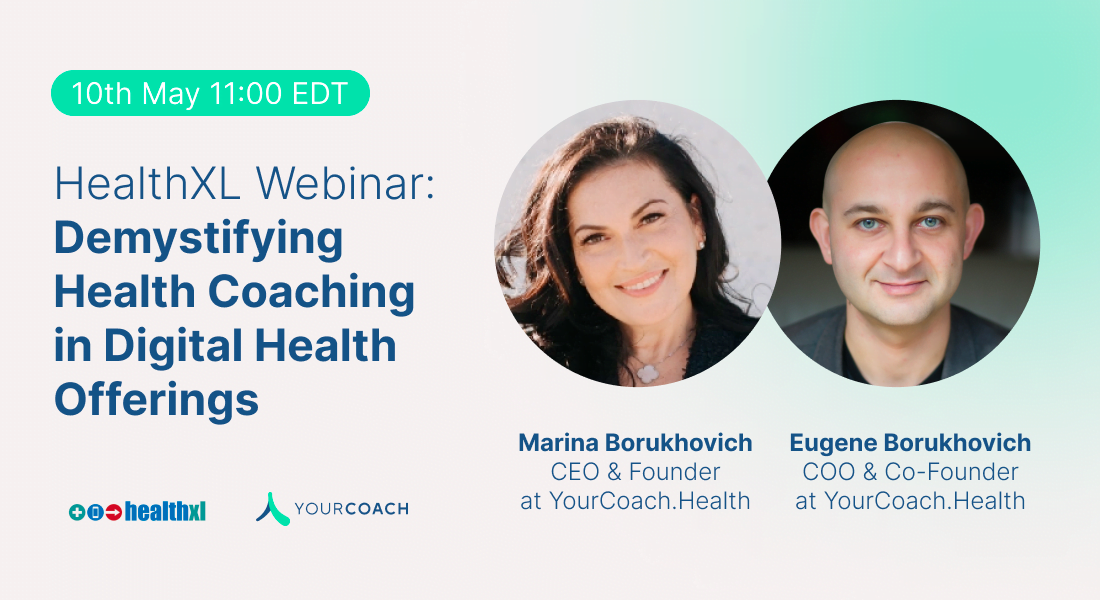 There is a huge opportunity for the digital health industry to leverage coaching as a key component of their products and services. Join this webinar led by
Marina Borukhovich
(CEO & Founder) &
Eugene Borukhovich
(COO & Co-founder). You will learn…
What is health coaching? What are the most interesting use cases?
How can coaching help the different stakeholders within the digital health industry: pharma, DTx companies, research, but even more importantly individuals on their health journey
Reimbursement of health & wellness coaching
Health and wellness coaching is projected to grow to a $8.8B industry by 2025. Where is coaching headed to? What does the future look like?