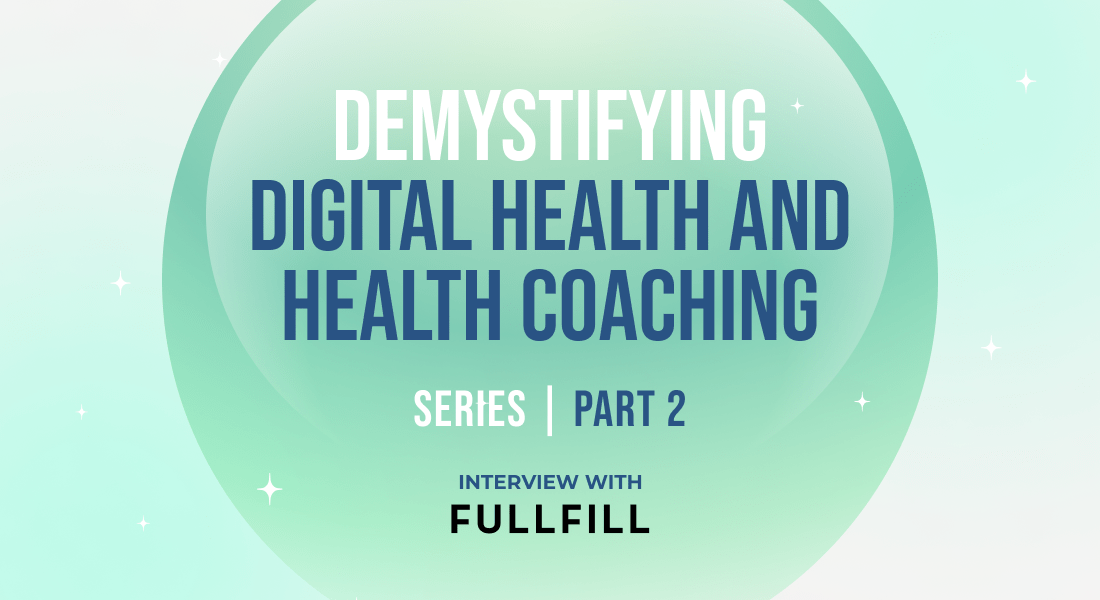 For the past decade, health coaching and digital health technologies have been co-evolving while transforming health & care worldwide. The two worlds are increasingly intersecting, offering more opportunities for health coaches, more personalized care for individuals, and a bright future for holistic health outcomes. In this mini-series, we're interviewing key talent at Digital Health companies to hear their perspectives on this exciting shift, the current opportunities for health coaches within the broader digital health and digital therapeutics companies and their projections for the future.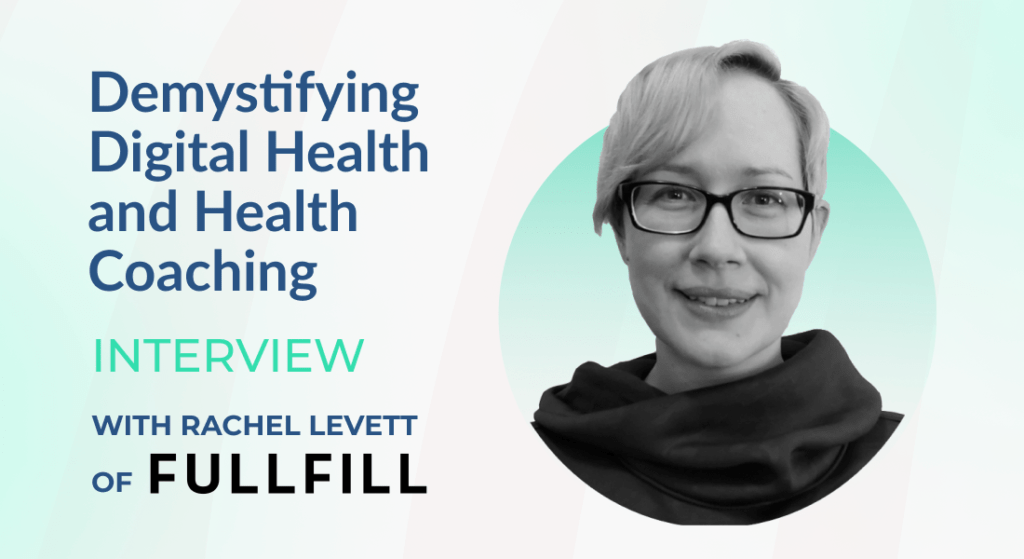 – Hi Rachel! Tell us a little more about you!
– Health and wellness coaching is a relatively new profession and when I was growing up, it wasn't a career I could pursue. I always wanted to help people feel empowered and find the best versions of themselves. I wanted them to see this version and remove all the barriers preventing them from making that version a reality. Back then, I thought I could achieve this through pharmacy school. While working in a retail pharmacy I started realizing that though I could meet people's immediate needs through medication, I was essentially just handing them a grocery bag every month with no end in sight, usually with the addition of more medications to keep them alive and feeling good. One day I had an "aha" moment where I realized, "this isn't helping."
This was a pivotal moment for me when I realized I needed to get ahead of the health issues that brought people into pharmacies. I started looking into nursing and all the ways I could honor a more holistic approach. I started to appreciate the social determinants of health—how circumstances like where people live, where they work, how they get around, what their living situation is, their motivations and desires…how all those things affect their health. I pursued a few different jobs on my way to health coaching and ultimately fell into the profession because Real Appeal was hiring its first cohort of health coaches. I served as a coach for some time before taking on a leadership role and have truly never looked back since. I helped scale operations for around five years until the company was sold. The original founders invited me to do it again for their second company where I was able to leverage health coaching to build an app that met people where they were in their health and weight loss goals and I'm inspired by our mission every day.
– What does Health Coaching mean to you?
– Health coaching is helping and nurturing a person holistically. It's helping them realize that they absolutely have all the tools inside of them and at their disposal to live any life that they choose. Health coaching is helping someone unlock those talents, experiences, and gifts that they already have inside of them, holding up a mirror and helping them visualize this person into existence.
– Tell us more about FULLFILL and its mission.
– I'm the director of coaching at FULLFILL. We offer a digital, app-based weight loss and coaching curriculum for our members. Our approach is entirely evidence-based, while being more accessible and less restrictive than other programs. Our mission is to really meet members where they are, marrying health coaching in its truest sense to help people reach their desired outcomes. Health coaches are integral to these programs. On the one hand, we provide evidence-based content and on the other we offer group and one-on-one coaching to keep our members on track towards their goals.
– What does it mean to be a health coach at FULLFILL?
– To work for FULLFILL is to have an opportunity to hone, refine and test your skills as a coach. We use motivational interviewing and appreciative inquiry in a more structured format that helps coaches build confidence to succeed. Coaching is incredibly vulnerable and can be a little scary when you're just starting out. Believing in your own skills to facilitate change in another human or humans is daunting. FULLFILL's model helps provide a framework that's based on behavior change and hinges on accountability, breaking down barriers and setting SMART goals. We help coaches build confidence in themselves through structured, weekly group coaching sessions and then empower them to hone their craft through 1:1 coaching. We've found this model works well for both coaches and clients alike.
– How do health coaches fit into your overall company mission?
– Coaches are the catalyst—I know we hear that a lot, but for us it's everything. Health and wellness content and apps exist in abundance. What's most important is the advocacy, the partnership, the connectedness that coaches provide in 1:1 relationships and also through group coaching. These meaningful relationships power everything we do; health coaches are truly the heart of our organization.
– As we evolve through the pandemic, it's no secret that health coaches are playing a critical role in major shifts in health, care and overall wellbeing. How do you see health coaches further transforming the digital health sphere and healthcare more broadly?
– The better question is: How could we not?! The pandemic has been an accelerator in a lot of different ways. Personally, I'd been working remotely since 2015, but now everyone has experienced this way of working and living. Everyone has felt the pros and cons of being more isolated and lacking that human connection, that sense of community and belonging. The tip of what I see and hope for health coaching is that we are no longer on the fringes of coordinated care, but that we are purposefully woven in as catalysts and facilitators for achieving holistic health goals—and those goals have never been in higher demand.
It's not only important to support members in complying with prescriptive programs discussed in the four walls of their doctor's offices, but also helping them discover what they want to accomplish more holistically. What makes FULLFILL so unique is that while we recognize people have joined our programs to achieve weight loss goals, we also want to help our members realize that the skills they develop in pursuit of their goals are transferable across every facet of their life. We help them recognize confidence and feel empowered in a way that translates to their careers, to taking on new projects or forming new relationships. Our health goals, and how we achieve them, have the power to shape the way we approach all other things in our lives.
– We're firm believers that this year is the year of the Health Coaching Revolution! What health trends do you predict will take the mainstage in 2022?
– I think the world is just starting to realize how much mental health impacts our health, our performance and the way we show up in life, relationships and at work. There's a huge opportunity for coaches to inspire the medical world to keep recognizing that mental and physical ailments are never one dimensional. One experience impacts the full wellness wheel, and it's time we start treating people as such.
Another trend I'm excited about is the idea of coaching for coaches. Whether overtly or inadvertently, as a health coaching community we're always there to coach each other. We've formed a safe place where we support one another in honing our craft and genuinely are driven to encourage people, coaches and clients alike, to become the best versions of themselves. If everyone had access to a health coach—including and especially health coaches and medical practitioners—we could all accomplish incredible things. Especially with the current stressors on our healthcare system and healthcare workers, health coaches can be critical partners at this difficult time.