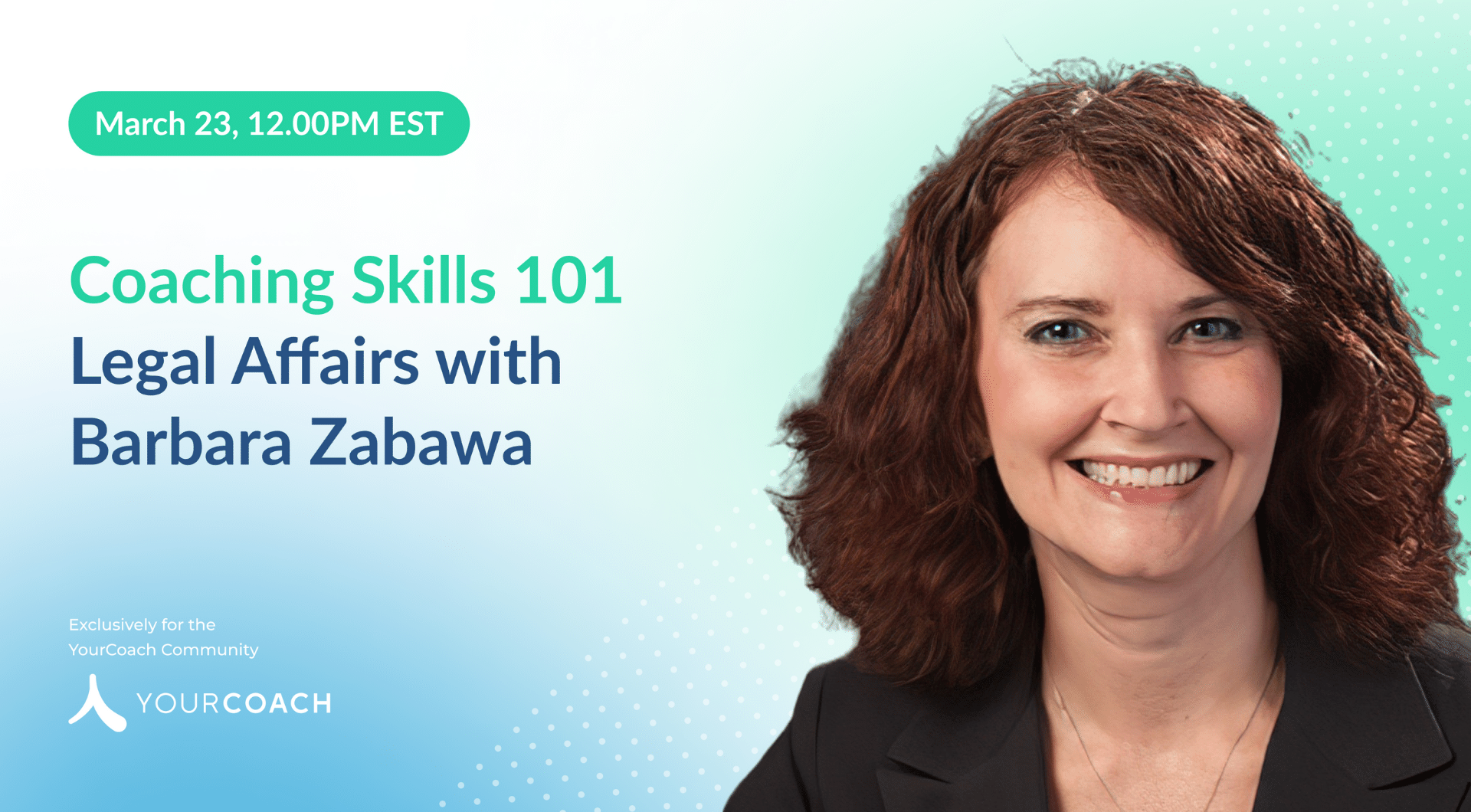 Specializing in helping health and wellness coaches
We know how difficult it is to navigate the nooks & crannies of a coaching business, especially when it comes to terms of service, payments, contracts, agreements, and all things legal. Don't worry – we've got you!
Description
In this webinar, our legal expert, attorney Barbara Zabawa (specializing in helping health and wellness coaches) will explain the elements of a great coaching contract, how to craft the written agreements for clients, and what key things you have to keep in mind from a legal perspective. You will also be able to ask questions in our LIVE Q&A and clear up any doubts you may have.
Sign up today as places are limited.