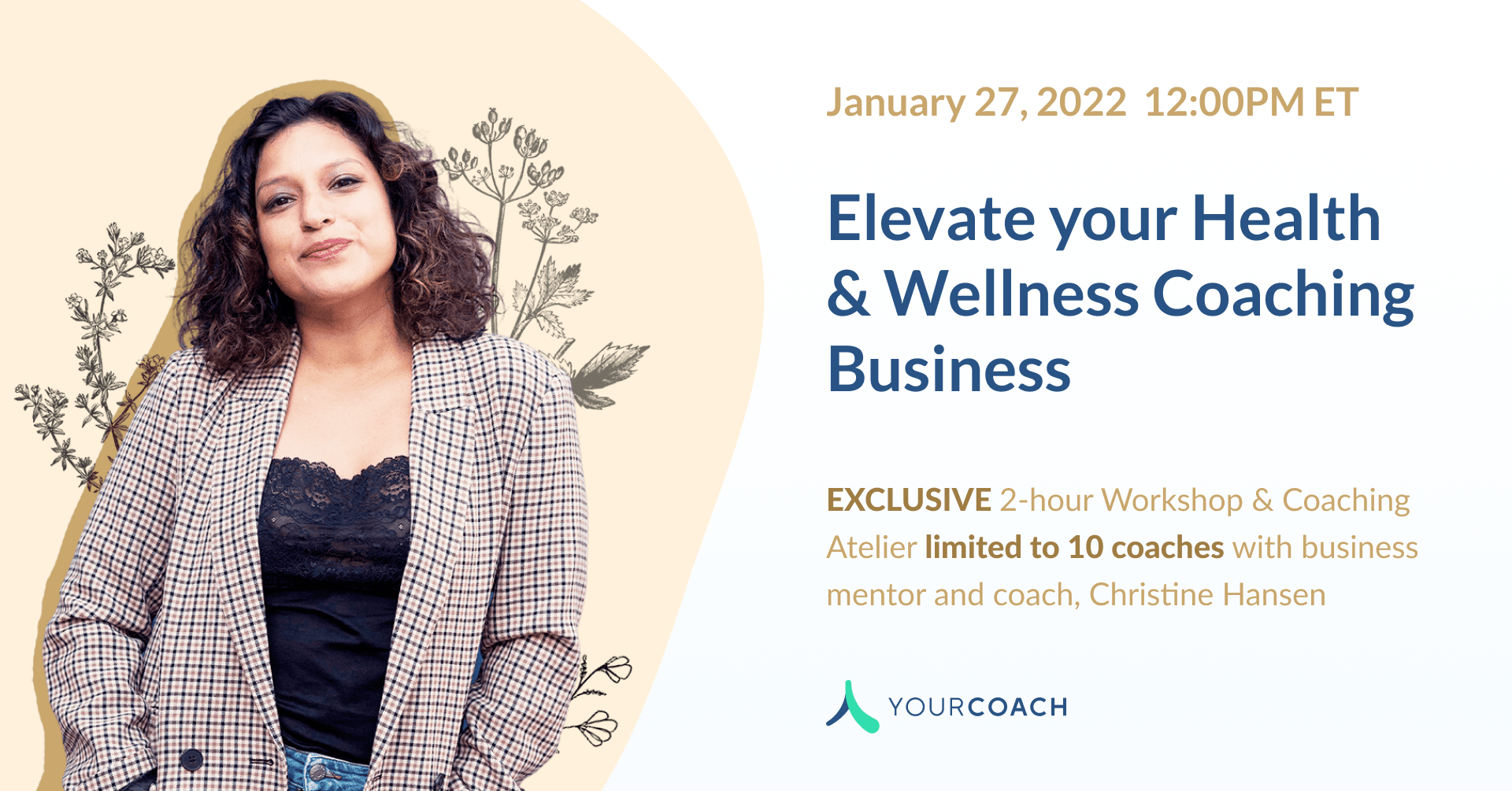 Do you know your skills and strengths, but don't know how to navigate the business side of things?
Christine Hansen is an award-winning entrepreneur and business coach. She decided to ditch the "rulebook" and create her own. She got super strategic and started approaching business in a completely different way from what everyone else seemed to be preaching. Christine has successfully scaled and ran a number of businesses (including
Sleep Like a Boss
) and helped hundreds of coaches achieve their dreams (sometimes quite literally!), as well as kick-start their various businesses. Christine is the 
CEO of Christine Means Business
, coaching individuals (you can consult her 
services and current rates here
, starting from 2000$) and she has been the 
resident Business Coach for the YourCoach Coaching Community
 in the past year (you can check out her previous classes on our Youtube Channel).
Join Christine Hansen, Business Coach, and Mentor, for this exclusive, 2-hour Workshop & Coaching Atelier on January 27, 2022 at 12.00PM EST. During this closed-group session, you will work with Christine one-on-one, and work in groups to identify and unlock your goals, and tasks & to-dos to not only achieve them but to make your health & wellness business thrive.
We offer this exclusive, (limited to 10 coaches) class for our coaching community for a discounted price of $249 where you'll receive…
A personalized questionnaire (prior to the event) for Christine to review your current business and business goals
A 2-hour masterclass & group coaching, with worksheets and various tools
10-minute 1-1 coaching session with Christine during the masterclass and small group coaching
30-minute call with Christine after the masterclass to discuss your goals and development further
You will walk away with a lot of new knowledge, strategic pillars that will support a scalable, sustainable and profitable business, and real, personalized tools to take your success to the next level.