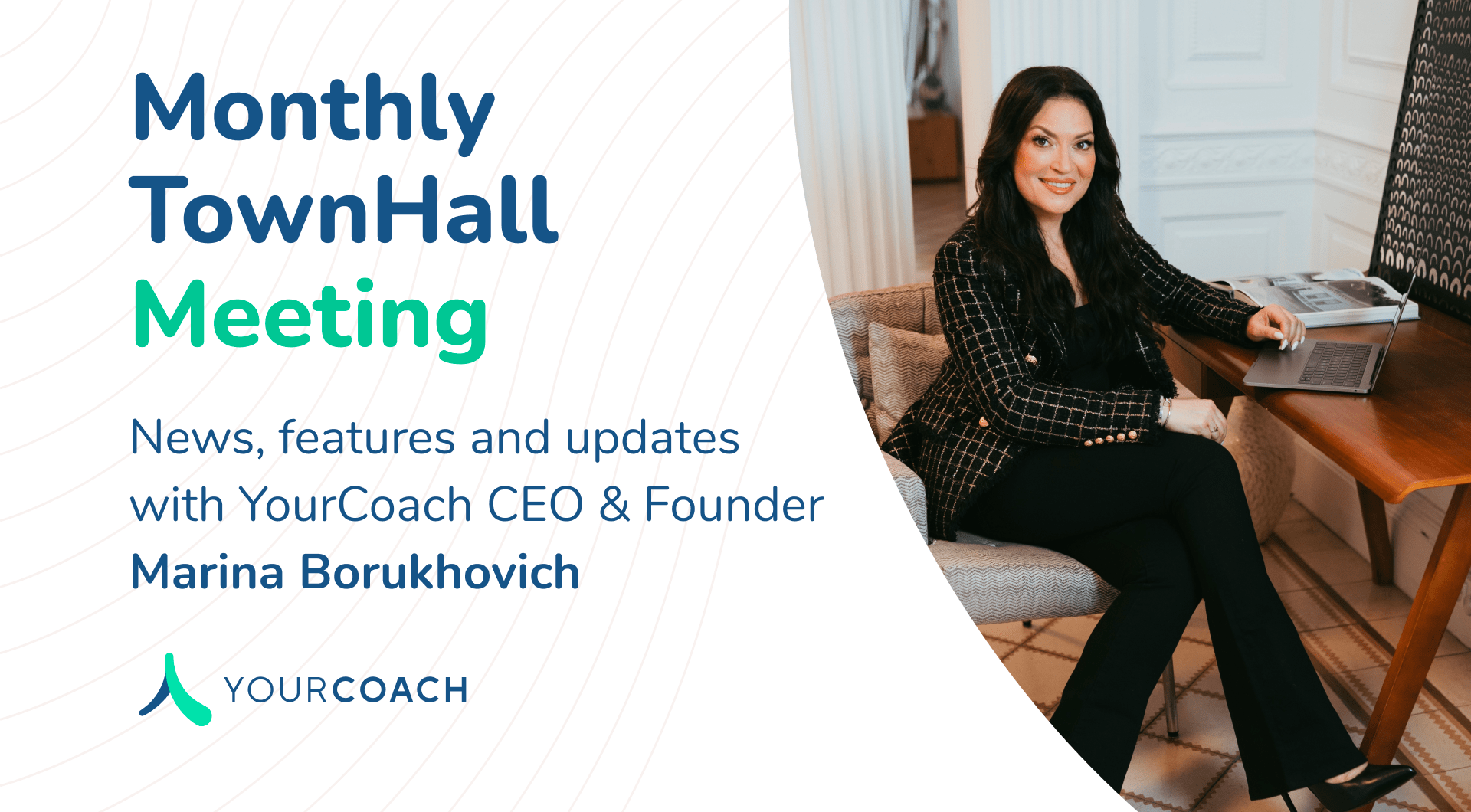 Join YourCoach CEO, Marina Borukhovich for our monthly Townhall Meetings. Hear our latest updates, news, and features first hand and ask any questions you may have regarding our platform.
Upcoming Dates
January 25th – 12.00 pm EST
February 22nd – 12.00 pm EST
March 22nd – 12.00 pm EST
April 26th – 12.00 pm EST
May 24th – 12.00 pm EST
June 28th – 12.00 pm EST
*Time shows in Eastern Time (US and Canada)
About YourCoach Health
We're the premier Virtual Home for health and wellness coaching, an ecosystem built to empower health coaches to deliver their services to even more individuals across the globe. Join us on the Health Coaching Revolution as we strive to deliver the power of health coaching to the 8.5 billion global population by 2030.
We can't wait to have you!
These sessions will be recorded and they will be available for coaches practicing on the YourCoach platform and part of our community after the events. Other registered attendees will get the recording at a later date.